Moving companies across the US had a lot of work in the past year, even despite the global pandemic. The moving industry is constantly growing and there is a need for improvement and innovation that will help companies achieve smooth business communication with their clients. That's where the need for implementing client relationship management software for movers comes into play. And that's also where customer care software for movers steps in. Let's see what the major benefits are, and how can you use it to excel and go the extra mile when it comes to providing quality service.
Company growth made easy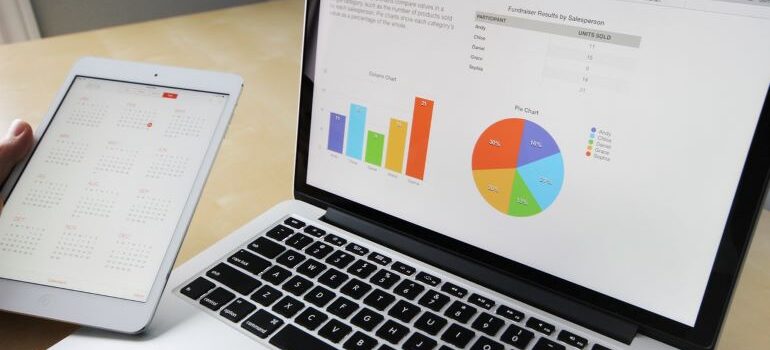 Let's start with the most obvious reason why customer care software for movers is a good idea. If you intend to grow your business, you need a more organized way to drive new leads. CRM software allows you to track leads, and create a database of customer profiles that contain all the information. By analyzing the data, you can understand how customers contacted your company, and what methods worked best when closing the deal. That will be a stepping stone for expanding your company.
How to retain existing customers
This may not look like something important because people do not move that often. Once you moved a family, you don't expect them to move again. Forgetting about them and only focusing on new clients will be a huge mistake.
First of all, they used your services. That alone makes them the best spokesperson for how you do your business. If you did well, they will tell their friends and family about your business. That will also happen if you did not provide quality services.
With the help of customer care software for your moving company, you can collect customer reviews and use them to improve your service. Furthermore, you can act quickly if there was a problem. Make sure to stay in touch with your previous clients because they might recommend you.
Customer care software for movers allows you to record everything
We already mentioned how you can record customer reviews with the help of a CRM solution. However, that's only the tip of the iceberg. The option to create customer profiles and collect all sorts of data opens many doors.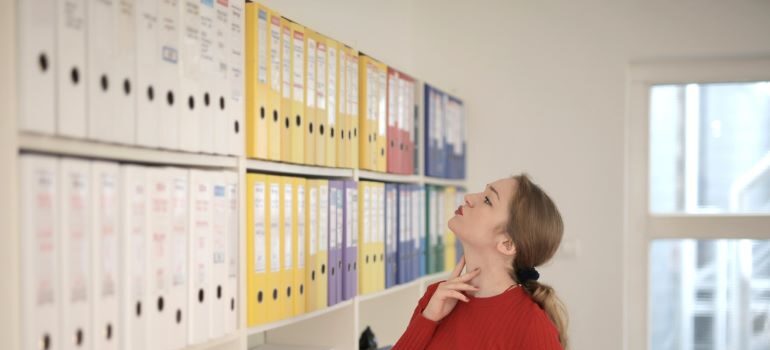 If you were using sticky notes or old-school file cabinets, now it's time to make a change for the better. Organizational software like a CRM platform has all the benefits of advanced applications that will allow you to run your business smoothly. You can identify and document everything, and keep records of the same platform, accessible from all devices and locations, whenever you need it.
Automate everyday tasks with customer care software for moving companies
Task redundancies and duplicated data are the two most common problems that cause additional time and money expenses. Every business needs to work on increasing the productivity and efficiency of its employees. Furthermore, business processes also need improvement.
One reason why CRM software for movers helps in this is that it allows you to automate everyday tasks. You can remove manual processes and help your employees be more productive. This step will also speed up business communication since you can spend more time focusing on new leads.
Bring teamwork to a higher level
One of the major benefits of customer care software for movers is that it also improves teamwork. Since all teams are using the same platform for data, there are no discrepancies or incorrect information between teams. Everyone can make updates and quickly communicate through the CRM platform.
Reporting and analytics add-ons
The main reason why companies love CRM is that it provides an array of essential reports. You can analyze data, create dashboards, and precisely track your sales. Furthermore, all reports are fully customizable.
Do not worry about hiring data analyst companies or third-party vendors to do your reports and forecasts. You can do it yourself with the customer care software for moving companies. Best of all, you can even save and automate reports, so your employees do not have to waste time creating weekly or monthly reports.
Provide your clients with the level of customer support they need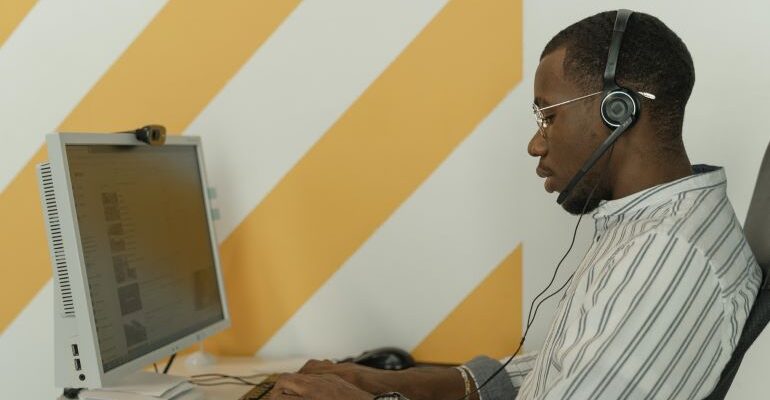 Let's face it, if you are planning to get CRM software for your moving business, what better reason to look for than improving customer support. There is a reason why the abbreviation stands for customer relations management. Have in mind that managing customers without a CRM has a lot of downsides.
Furthermore, improving customer communication and understanding customer needs are the two cornerstones of every business. The level of insight CRM provides will help you to raise customer support on a whole new level and amaze your clients.
Brand your business
The ultimate goal of every company should be to become a brand one day. If you are not shooting for the stars, you are not doing the best you can. CRM software for movers will help your company to achieve greatness and make a step from being just a moving company to a recognizable brand. It is a necessary part of growing your business and building a name for yourself.
Customer care software is your stepping stone to a better moving business!
The benefits of customer care software for movers include better business organization, improved data management, quality customer support, better teamwork, task automation, and the increased level of productivity of your employees. Final result – becoming a brand. Through understanding your customers, you are building a personal connection with every client. Now, more than ever is important to show your customers that you care about their needs.
Furthermore, you are investing your time and money to improve the level of service you provide. The fight to stay at the top of the market and excel over your competitors is harsh and long. Have in mind that, if you don't use all the tools at your disposal, your competitors will! Do not give them that edge!
Stay Informed
Subscribe

for industry
news & updates
"*" indicates required fields