Passing on information and sending messages is the number one way people choose to communicate. Messages have beaten voice calls a long time ago. They are quick, concise, and help you keep a record of whatever you were talking about. Furthermore, you can make messages look fun and colorful, thanks to the emoticons, gifs, and other amazing features. They rose communication and texting to a whole other level. We can use them both in personal life and our business environment. With that in mind, let's see what the top messaging platforms to focus on in 2021 are.
Business messaging platforms to focus on in 2021
Messaging platforms in the business help employees connect and communicate their projects. One of the essential productivity tips for businesses is to use a messaging system that will keep everyone informed about their tasks and daily activities. Let's see what messaging platforms are the best for business use.
Microsoft Teams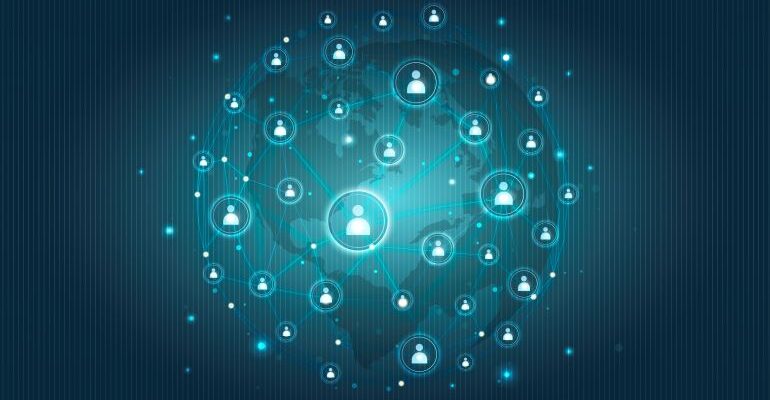 Microsoft Teams was initially released in 2017. However, it still holds a high place in the list of messaging platforms to focus on in 2021. Within the chat window you have multiple features you can use:
you can add tabs that hold attachments in different formats, like Excel, Word, OneNote, and many other useful apps that amplify productivity;
you can access the Organization tab and see the entire employee structure of your colleagues. This is a great feature if you need to find members of a specific team or their superiors;
attach different files with ease;
the app also supports a huge array of emoticons, gifts, emojis, memes, and other add-ons to make a good business atmosphere.
Another fantastic feature is the Teams section, where you can build group chats with different teams, share online files, communicate, and much more. For example, you can have a group with your sales team, and communicate all necessary information, or stay informed of any new leads. This is a good way to build a healthy sales pipeline. In the end, there is a Calendar section where you can see all of your scheduled meetings and video calls on Teams.
Slack
Slack is a very versatile messaging platform for business use. First, it allows you to connect to different business environments. You can easily switch between different business groups. Next, you can use it for direct messages, group channels, or project-based groups. At the top left of the screen, you have unread messages, threads, mentions, and draft messages you create. The app has easy-to-use features that make business communication simple, fun, and engaging.
Messaging platforms for personal communication
When we talk about using messages in personal life, it all comes down to using smartphones and other mobile devices. For that reason, all of the personal-use messaging platforms to focus on in 2021 that we will discuss today will be mobile-based. Although, you can also use them on your PC. Since people like to use different techniques to communicate, we want to focus on platforms that support both mobile and PC.
Viber
Viber is probably one of the most popular messaging platforms today. It offers versatile features and offers all types of communication. The messaging section is well developed. You can send photos, text messages, videos, and files. Furthermore, you can record short voice or video messages, and send them as a form of quick communication.
Calls have a clear audio sound, and switching to a video call is pretty easy.
The best messaging feature is that you can start group chats or communities based on your interest. You can even join a public community and talk with others about your interests.
Managing messages is straightforward, and the huge gallery of gifs and emoticons makes it even more fun.
Facebook Messenger
The popularity of Facebook gave birth to a fantastic messaging platform, Facebook Messenger. Not only that this platform allows you to chat with your friends and family, but you can also watch movies, videos, and TV shows using video chat.
Reactions and emojis enrich your texting experience, and you can easily create groups with your friends. Furthermore, you can add different backgrounds and color themes to make every group unique. If you decide on a video call instead, make it funky with AR or messaging effects, or even selfie stickers.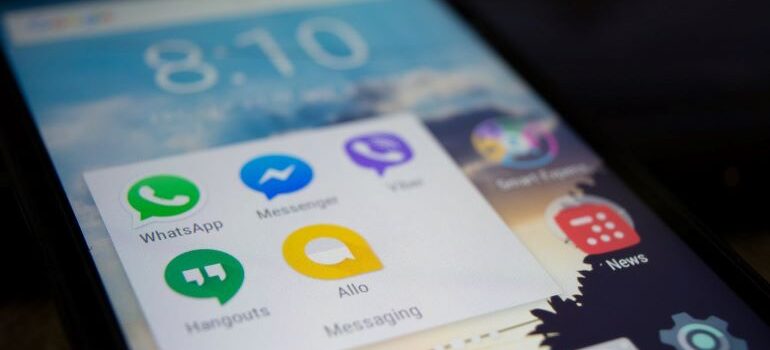 And, as a way of keeping the chat secure, you can enable face recognition technology. That way only you can access your chat. These and other amazing Messenger features will take your texting experience to a whole other level.
Google Hangouts
As the most popular Search Engine, Google finds ways in all areas of our lives. The Google Hangouts messaging platform offers an array of flexible texting features:
instant messaging
voice and video calls in HD
group conference calls
intelligent muting feature
auto-screen focus option
built-in feature to share a screen
On top of that, Google Hangouts is compatible with all devices. You can use it anywhere you want. Furthermore, it is in sync with your other Google applications. This is a good way to have all of your platforms connected, and working together.
Top messaging platforms to focus on in 2021 delivered
As you can see, all of these messaging platforms to focus on in 2021 have amazing features. They make communication simple and straightforward. Whether you need them for personal use or business, they always deliver. When it comes to choosing between platforms, it all depends on your personal preferences.
A good piece of advice is to try them all, experiment with all the features, and find your favorite. After all, who says you need to use only one platform? Different people use different apps, so that's a good way to connect with all of them. With that in mind, mix, match, and have fun texting!
Stay Informed
Subscribe

for industry
news & updates
"*" indicates required fields