It may surprise you to learn that handling business information has never been easier. Modern technologies allow us to automate and centralize a large amount of information. This gives business owners an easy way to keep track of their business and make decisions based on hard data. When it comes to technologies used to collect and utilize data, two systems come out on top as most used. These are Customer Relationship Management (CRM) and Enterprise Resource Planning (ERP). So, when comparing CRM vs ERP, which one should you opt for? Well, since there is no easy answer, we are going to take a closer look at both in order to help you decide.
Understanding CRM
CRM stands for Customer Relations Management. Put bluntly, this system manages all the ways in which a business interacts with customers. These can be business-to-business interactions, in which case we are talking bout B2B CRM. Or it can be business-to-customer interactions, with B2C systems involved.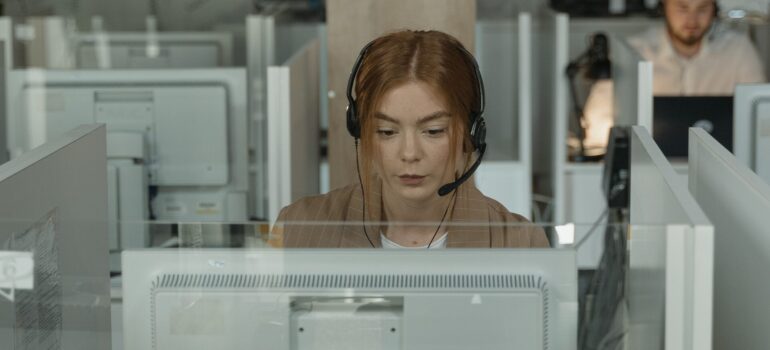 CRM systems were first made in order to help sales departments handle large numbers of customer requests and issues. Therefore, they were particularly useful for call centers, where customer info was abundant. As CRM capabilities grew, different customer info was available. This brought different uses for CRM, especially in marketing. Modern CRM providers combine numerous aspects into a single system that they offer to companies.
The benefits of using CRM
The main benefit of using CRM is that it centralizes all of your customer data. By doing so, a business owner can easily analyze customer interactions and orient their business plans according to customer needs. Furthermore, by having all of that information in one place, the business owner can connect the sales team with the customer relations team. This provides a much greater degree of efficiency, as both teams can quickly respond to customer demands. The marketing team will also have an easier time figuring out a new campaign. This is because they can properly track customer behavior and predict customer needs.
Understanding ERP
ERP stands for Enterprise Resource Planning. It evolved from MRP, which stood for material requirements planning. In a nutshell, this is a way for manufacturers to comprehend and plan all the recourses needed to run their company. ERP is usually based on financial information regarding general ledger, account information, and financial reporting. It is primarily used as a sharable database to which all departments of the company have access.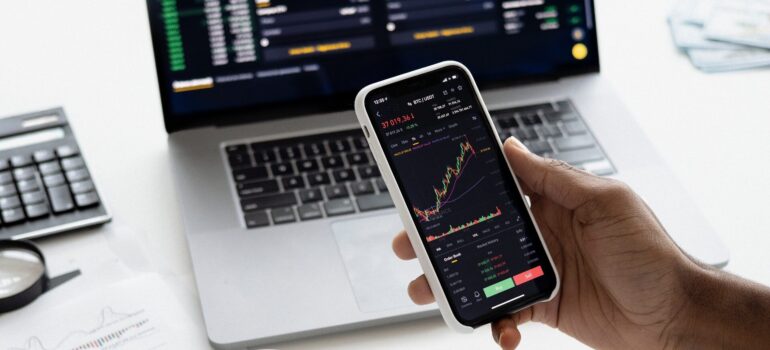 Even though it's based on finances, ERP also covers inventory management, supply chain management, and order management. Depending on how robust it is, it can also include production, distribution, and order fulfillment. At their full capacity, they can even include CRM, HRM, and eCommerce.
The benefits of using ERP
When it comes to financial reports and evaluations, there is nothing like having a single, well-maintained database. Luckily, that is exactly what ERP provides. A properly set up ERP system not only collects financial data but also provides important insights. These insights save you time as you don't have to rely on a financial expert to interpret them for you. A good ERP system allows business owners to make data-based financial decisions, and ensure better fiscal functioning of their business.
One of the main benefits that ERP users often cite is that fiscal closing is much easier. Accounting for all the expenses, and summing up all the incomes can be an arduous process, especially for a large company. Luckily, an ERP system automates a large portion of this, therefore making closing the books much easier. The fact that all data is centralized and that different departments can share it also saves a lot of time, and negates potential mistakes.
CRM vs ERP – which is better
The main difference between CRP and ERP is that CRM is focused on customer data, while ERP is focused on financial data. As we mentioned, ERP can include CRM components. But not the other way around. To make things clear, you can integrate some accounting tools into CRM. But those are not comparable with ERP. And, even though ERP can help with small-scale customer relations, it cannot substitute a full-fledged CRM system. So, with this in mind, which one is better suited for you?
Should you get CRM or ERP?
Once a business grows large enough, it will need both CRM and ERP. The only difference to consider is which one should you get first. If your business is more oriented around having a small number of high-performing customers, then you should opt for ERP. It will allow you to cater to your customers in a much more efficient manner. And it will give you valuable input into how to change your business, if necessary.
On the other hand, if your business is more oriented towards having a large number of small performing customers, then you should opt for CRM. Small businesses can consider going without a CRM system for a while. But, if and when they pick up, they simply won't be able to function without one. When that happens, they will be much better off using a CRM system from the start, than going through the arduous process of updating their info.
Final thoughts
When deciding between CRM vs ERP, we advise you to carefully consider what your company needs. Every company has its own priorities. And, as a small company, it is vital that you get the right software. If you make the right calls and your business develops, you will have to implement and integrate both CRM and ERP. This, in itself, can be a difficult process, as the data you've gathered might not be so easy to connect. This is we advise you to study both CRM and ERP systems, even while using only one of them. That way you will be able to set yourself up for efficient integration.
Stay Informed
Subscribe

for industry
news & updates
"*" indicates required fields