Customer Relationship Management for movers is important for maintaining client connections and simplifying operations. The right moving CRM system can change how a moving business operates, manages data, and optimizes scheduling. A big problem for movers is clearing a packed schedule while ensuring each client gets adequate attention. Fortunately, quick CRM solutions for busy movers can tackle these issues, offering tools to track customer interactions and automate tasks. For businesses in the moving sector seeking to improve their customer management, MoversTech CRM stands out as a reliable option. Its customized features help movers maintain efficiency and client satisfaction.
Why quick CRM solutions
Time is precious, and efficiency is key when it comes to your moving businesses. Quick, easy-to-implement solutions allow businesses to respond quickly to customer needs. Speed in CRM systems means less time lost and more productivity. Immediate access to customer histories and preferences helps create personalized service without delay.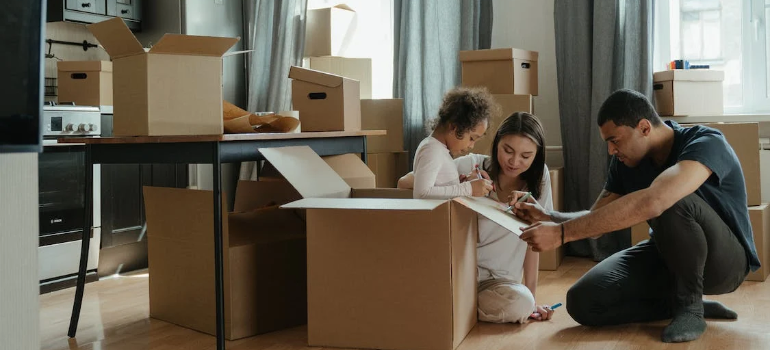 What's more, fast implementation of CRM tools can greatly reduce training time and costs. This efficiency enables you to stay ahead of the competition, ensuring customer satisfaction and repeat business. Focusing on rapid response and straightforward processes upgrades internal workflows and improves the overall customer experience.
Lead management on the go
A huge help for movers comes in the form of a moving software, this is because CRM helps capture leads and swiftly organize them. With a CRM to help them, companies can instantly record new opportunities, no matter where they are. Mobile access to CRM allows teams to update lead statuses while on the field, ensuring real-time accuracy.
This immediate data entry reduces the risk of losing potential customers due to delays. Having this information at your fingertips allows you to prioritize follow-ups, which improves the chance of conversion. This on-the-go lead management is crucial for staying organized and responsive during a busy moving week.
Scheduling and dispatch made simple
CRM tools significantly streamline dispatch and scheduling for moving companies. By using a CRM, businesses can easily assign jobs to crews with just a few clicks. This system reduces the hours typically spent organizing weekly schedules because the process is now automated. For example, a moving CRM can help you match crews with jobs based on availability, avoiding the common mistakes of manual scheduling.
Automated reminders and updates ensure that everyone stays updated with the newest information. These features allow movers to focus on the job at hand rather than on the details of planning and in that way, enhance operational efficiency and team productivity.
Instant financial overview
CRM platforms offer features that give movers an idea of their current financial state. Your moving CRM can track incoming payments and highlight pending invoices, providing a complete financial overview at a glance. With this information readily available, you can make adjustments quickly, saving time and reducing financial management stress.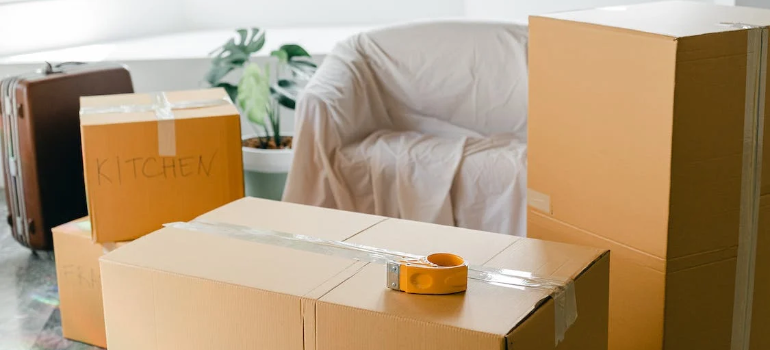 Efficient tracking helps with maintaining cash flow and adequate budgeting. Aside from other things, these CRM capabilities help you avoid overdue payments and predict future financial state. This is only one of many CRM benefits for local movers, which are crucial for your moving business's stable success and growth.
Automated customer communications
CRM technology helps movers automate crucial communications with customers. This system sends out appointment reminders and follow-up messages without the need to do it manually. The automation also ensures that customers remain well-informed about their moving plans. Besides that, it drastically reduces the time movers spend on calls, allowing them to spend more time on other important tasks.
Automated messages maintain a stable way of communicating with customers, which helps build trust and reliability. Above all, it reduces the chances of missed appointments and misunderstandings, contributing to a smoother customer service experience and increased customer satisfaction.
Paperwork reduction
Electronic documents and e-signatures have changed the way movers handle paperwork. By incorporating these into a CRM, companies avoid filling their offices with unnecessary paper. This change saves time previously spent on printing and filing paperwork and improves document organization. You can now access, send, and receive important papers with just a few clicks.
E-signatures speed up the approval process, allowing for quicker transactions and a faster workflow. Storing documents in a CRM ensures easy accessibility, which enhances efficiency. Overall, this digital way of operating leads to a tidier office, a more organized record-keeping system, and a significant amount of time saved in optimizations.
Real-time updates for teams
Real-time updates within a CRM platform ensure that every team member knows all required information. This immediate sharing of information drastically lowers the chance of errors and miscommunications. Crews get up-to-the-minute changes on job details, leading to more efficient execution and coordination. Foremen can track progress without constant check-ins, saving valuable time.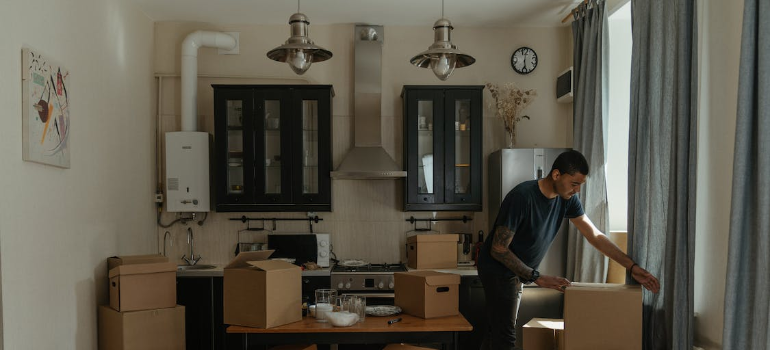 This effortless flow of information builds a collaborative environment where everyone is adequately briefed to perform effectively. Quick access to current data via CRM helps movers deliver reliable service and maintain customer satisfaction through consistent and clear communication.
Choosing the right CRM
When choosing a CRM, prioritize ease of use and speed of deployment. Look for quick CRM solutions for busy movers that offer:
Intuitive interfaces: This ensures minimal training is needed.
Mobile access: Update and consult the CRM from any location.
Customizable workflows: These should fit the unique processes of a moving company.
Automated communication: Ensure efficient customer interaction.
Integration capabilities: Easily connect with existing software.
These features form a strong system designed to meet the demands of the moving industry. A well-chosen CRM can significantly reduce administrative problems and increase the efficiency of day-to-day operations.
Work efficiently with CRM solutions
CRM solutions offer a powerful way to simplify the complex demands of a moving company. They allow you to manage leads, schedules, dispatches, and finances effectively. Automated communications and real-time updates via CRM save precious time, reduce errors, and improve overall service quality. Consider how quick CRM solutions for busy movers can be implemented into moving operations to improve productivity. Reflect on the benefits these systems provide and take action to introduce a CRM. It's an investment in your business's organization, customer satisfaction, and success. Consider making the switch today and experience the change it brings.
Stay Informed
Subscribe

for industry
news & updates
"*" indicates required fields