In the moving industry, clear communication isn't just important—it's critical. Trust hinges on transparent pricing. Using CRM to communicate moving costs and win loyalty is at the heart of what MoversTech offers for moving companies, ensuring clients understand all costs involved. With the right CRM for movers, say goodbye to the confusion over fees and welcome a new era of customer satisfaction and long-lasting business relationships. Straightforward pricing not only builds trust but also supports your business's reputation and helps customers manage their budgets without fear of hidden charges. For a moving company aiming for success, transparency isn't just good practice; it's the foundation of a trustworthy partnership.
The role of initial moving quotes
The initial moving quote serves as a foundation for the relationship between a moving company and its client. It sets expectations, guides budgeting decisions, and starts the entire moving process. So, how do moving quotes work? Typically, a representative makes an inventory list, measures distance, and considers the special requirements to provide an estimated cost. This estimate is necessary for customers who compare options, as it helps them understand how much the moving process will cost. Accurate quotes benefit both the company and the client.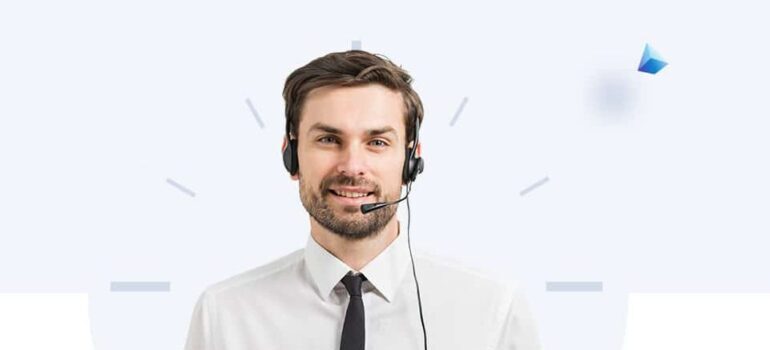 For customers, it presents an idea of the budget needed and helps avoid unexpected costs. For moving companies, accurate estimates result in satisfied customers, which can lead to referrals and repeat business. Using specialized software can help in generating reliable quotes, which minimizes disagreements over unforeseen expenses.
Incorporating CRM tools into your moving company's operations, using CRM to communicate moving costs and win loyalty, can lead to a significant uptick in bookings. These systems simplify the estimation process by allowing for quick and accurate quotes, tailored to each customer's unique needs. By capturing leads through various channels, be it through your website, social media, or phone inquiries, CRM software ensures that no potential job falls through the cracks. Timely follow-ups on these leads can be automated, making sure you engage potential customers at the right moment increasing the chances of securing a booking. This proactive approach to lead management is a cornerstone of an efficient booking process, ensuring that your company is the customer's first choice when selecting a moving service.
An initial moving quote is the first step in building a trusted relationship. It is the first step towards a clear, beneficial transaction for everyone involved.
Educating customers on potential extra charges
Informing clients of services or features that might cost extra is crucial for maintaining trust and avoiding misunderstandings. While an initial quote gives a rough estimate, various factors can add to the final bill. Customers should be aware of such factors beforehand. This is why you should encourage communicating extra fees, such as:
Packing materials: Extra costs may apply for specialized boxes or wrapping.
Special handling: Fragile or oversized items might require additional fees.
Weekend rates: Moving on weekends often comes at a premium price.
For companies, educating clients upfront on extra services or features that might incur additional costs is key to maintaining trust. Clients appreciate knowing beforehand about things like packing materials, special handling fees, and weekend rates, which allows them to budget accordingly and eliminates the potential for billing surprises.
Using CRM to communicate moving costs and win loyalty is made possible through features like detailed inventory tracking, efficient lead management, and easy customer communication. These features simplify the moving process from start to finish, guaranteeing that every aspect is managed effectively. Such streamlined operations are crucial for delivering top-notch service to clients.
Utilizing automated notification systems to inform clients of any changes
Automated notification systems are very important in keeping clients informed about changes in costs or scheduling. When it comes to leads management for moving company, implementing automated notification systems can bring drastic improvements. Automated alerts provide real-time updates on any fee changes, adjustments in timing, or other essential aspects of moving. This ensures clients are never uninformed and can adjust their plans as needed.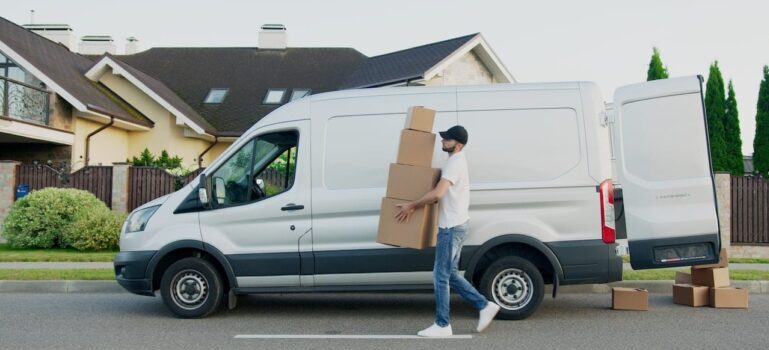 What's more, automating this aspect frees up time for customer service teams, allowing them to focus on other important tasks. For moving companies, implementing this feature means demonstrating professionalism and reliability, which enhances the overall client experience. Automated notifications keep customers informed while also improving internal operations, eliminating any operational inefficiencies.
How communicating moving costs improves customer trust and loyalty
Clear billing goes hand in hand with building customer trust and loyalty. Transparency in pricing helps clients know exactly what they're paying for. This in turn leaves no room for confusion or mistrust. Provide a detailed breakdown of fees upfront, from labor charges to any potential extra costs. If a client has questions, respond promptly and clearly. This open dialogue resolves concerns and makes the company look trustworthy in the eyes of the client.
Over time, this trust turns into loyalty, as satisfied customers are more likely to return and recommend your services to others. Transparent pricing resolves concerns and cultivates long-term relationships by being totally open with customers about how much each service will cost and if there will be any additional fees.
To manage this effectively, use CRM to drive repeat business for moving companies. A well-implemented CRM system can track all customer interactions, making it easier to pinpoint areas for improvement in fee communication. This tool can also automate the process of notifying clients about any changes in fees or services, ensuring that transparency is maintained at all times.  The data collected can also be analyzed to identify which premium services clients like and use the most, providing valuable information for future pricing strategies.
The future of transparent pricing in the moving industry
Using CRM to communicate moving costs and win loyalty will be the cornerstone of transparent pricing, a necessity for building and maintaining customer trust. Effective practices like communicating extra charges are key to avoiding disagreements and improving client satisfaction. Integrating CRM systems and regular team training are solid strategies for achieving this goal. As the industry moves forward, adopting these practices should be a priority for all companies committed to transparent dealings and long-term customer relationships. Take action by revising your fee structures and refining your communication methods to build a successful business.
Stay Informed
Subscribe

for industry
news & updates
"*" indicates required fields