Running a moving company is never easy. Among all the issues with customers, problems with marketing, and financial matters, it is no surprise that many moving company managers struggle. Well, there is a way to improve your company's functionality and simplify management, all through a simple CRM system. In this article, we will outline clear signs your moving company needs a CRM system and why you shouldn't ignore them.
Clear signs your moving company needs a CRM system
We won't go into much depth here because we've written numerous articles about the benefits of customer management software for movers. Instead, we would advise you to do further research on our website or contact us directly. Remember that a CRM is a complex system with many utilities. Therefore, if you haven't used it so far, we strongly recommend researching it and starting to use it at your earliest convenience. Now, without further ado, let's outline clear indicators to get a CRM system for your moving company.
The trouble with customer management
A big part of running a moving company is managing customers. Not only do you have to be able to find them, but you also respond adequately to their needs and wants. You must also prioritize customer requests and ensure everyone is cared for in due time. Finally, you need to be able to predict customer needs. That way, you can prepare for issues before they arise.
So, how can you tackle all of this? Simple. Utilize a CRM system. Customer management is a problem that all moving companies have. But, the ones that manage to handle it as those that rely on a CRM system. Through it, they can centralize, automate and properly analyze customer data. Without it, they are left to old-school methods of customer management, which are not viable in the modern moving industry.
You seem lost in all the paperwork
Running a moving business while trying to get more leads and expand your customer base is hard enough. When you add extensive paperwork to the equation, your ability to do so diminishes drastically. One of the most visible signs that your moving company needs a CRM system is an image of paper stacks on your employees' desks. Going paperless should, by all means, be one of your goals for the upcoming year, as doing business without having to rely on a lost or forgotten document becomes easier. With the right moving CRM solutions, you can have all your customer data, contracts, quotes, and invoices in one place, easily accessible at any point. You will diminish the chances of human error and avoid mistakes being made. The communication between your sales team and your crew will be more efficient, and you will have a firm grasp on all their activities without going through piles of documents, communication logs, and manually crafted reports.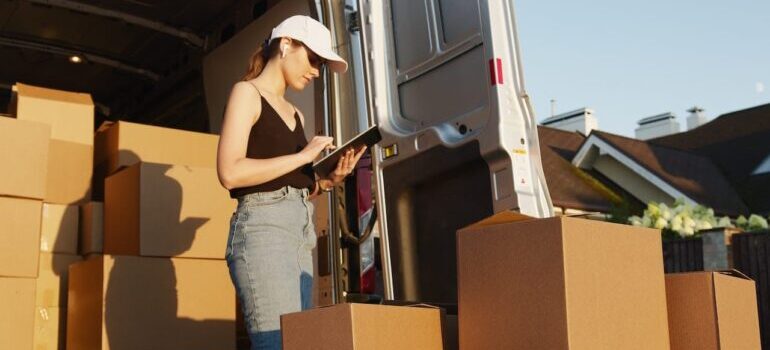 Transition to a paperless system and streamline your operations by digitizing all your documents. This innovative approach could allow you and your clients to create, access, and e-sign crucial documents like Bills of Lading with ease, directly from any device. It will not only enhance operational efficiency but also significantly minimize the risks of misplacing or damaging physical documents.
Low ROI in marketing
Marketing costs for running a moving company can be substantial. Depending on your marketing plan's extensive and your competitors' prevalence, you must invest a sizable amount of money to get any notable brand presence. Therefore, all moving company owners look for ways to make their marketing as effective as possible.
Regarding modern marketing for moving companies, you will have difficulty finding a more potent tool than CRM. Not only does it allow you to utilize CRM email marketing for movers. But it also enables you to introduce personalization. Personalization is a marketing practice where you orient your content to your customers. Doing so ensures that your content doesn't appear generic and addresses your customer profile. Because CRM provides excellent ways to gather customer data and centralize all the collected data, it is an invaluable tool for personalization. Without it, you will have difficulty improving your ROI (Return Of Investment), regardless of how strong your brand presence is.
Poor customer reviews
What if a moving company has poor customer reviews? The fact that you have a couple of poor reviews shouldn't worry you. What should concern you is when you have numerous poor reviews and cannot figure out why. Angry customers tend to use the review section as more of a way to vent than to provide constructive criticism. And without knowing why your customers are unsatisfied, you can hardly hope to aid them.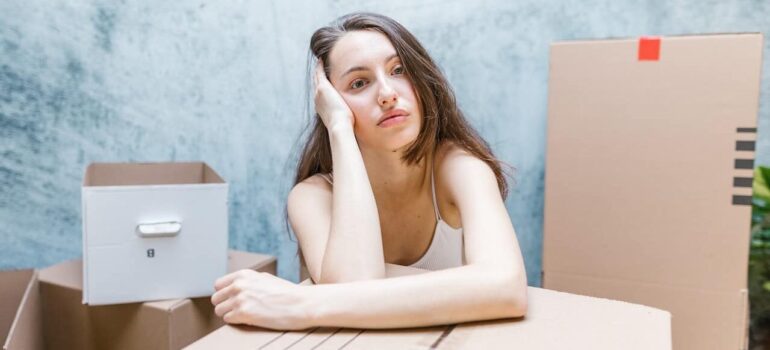 One of the most effective ways to find out why your customers are dissatisfied is by using MoversTech CRM for moving companies. Through it, you will have an in-depth look into how your customers approach your company and which aspects might cause distress. Sometimes, customers cannot pinpoint exactly why they are dissatisfied with your service, just that they are. And in that case, it is essential to have a centralized database where you can pinpoint the common aspects of these poor relocation jobs and find out what goes wrong.
By having all job-specific information centralized in one location, the CRM helps in reducing the need for repetitive emails or phone calls. This not only streamlines the communication process but also ensures that both your team and your customers are always on the same page. With this level of organization and accessibility, your moving company can more efficiently address customer needs and concerns, leading to improved satisfaction and loyalty.
Lacking business direction
Not having a clear business direction is one of the more evident signs your moving company needs a CRM system. Once a moving company starts to pick up, it can be hard to determine how to develop it further. If you cannot discern what your customers are like, you can hardly make a business decision that will cater to their needs. So, it is only natural that a CRM system would greatly aid. Remember that a CRM is not only a moving leads software that will help you find customers. But also a customer management software that will help you have meaningful interactions with your customers. Once you know what your customers are like, you can easily discern which services they value most.
Stay Informed
Subscribe

for industry
news & updates
"*" indicates required fields