There are many of you that know what KPIs (Key Performance Indicators) are and just crucial they are for your business growth. However, if you're not one of the lucky ones that possess that kind of knowledge, don't worry. In this article, we give you a tour of the basic info surrounding KPIs and their role in the whole doing-business scheme. Also, we'll devote the best portion of the text to a little guide on choosing KPIs for your business. Prick up your ears for some quality info!
What are KPIs?
KPIs (short for Key Performance Indicators) are quantifiable business metrics that you're able to track and measure in order to find out how well is your business going towards its strategic objectives and goals. It's more than numbers only, KPIs will give you a more objective insight into how well your company's doing.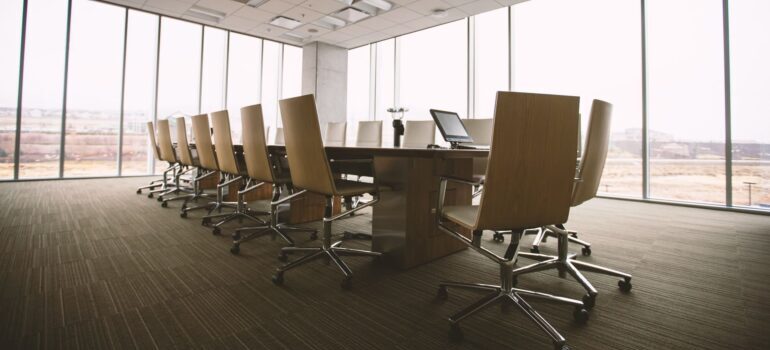 KPIs, of course, will vary according to the industry or the company itself, or even the different departments within a single business. If you're in the moving industry and want to boost your conversion rates, you'll be able to track how well is your CRM software for movers doing by following KPIs. That way, you'll have a precise picture of whether or not this or that innovation's working.
Also, we can differentiate between:
Low-level KPIs. They're mostly focused on your company's general performance.
High-level KPIs. They're mostly focused on your company's departmental processes, products, and overall productivity.
Additionally, you'll want to know that companies shouldn't monitor too many of the so-called KPIs. To be more precise: having more than 10 isn't recommended.
Reasons why KPIs are important
Before we introduce you to the guide on choosing the best KPIs for your business, it's best we show you some of the reasons why KPIs are so important:
They keep track of your company's health. 
KPIs will uncover some trouble spots.
Also, they measure your company's path to a certain objective. 
Lastly, KPIs will indicate if this or that objective needs to be adjusted. 
Now that you've got an idea about why KPIs matter, it's time to consider the main question for today: how does one go about choosing KPIs for a business?
How to choose KPIs for your business?
Now, before you start choosing KPIs for your business, you'll first have to set your company's overall goals. These objectives will, of course, differ from company to company, based on certain factors such as the type of company (B2B or B2C) or the business model. Also, these goals can circle around certain aspects of your company (customers, employees, finances, etc.) or specific functions (HR, sales, etc.). Once you've set them up, you can pick out the KPIs and track them over time to see if you're doing any progress as a business.
Instead of a traditional step-by-step guide, we'll show you some questions you'll want to bring up before choosing the best KPIs for your business.
#1 What are your company's objectives?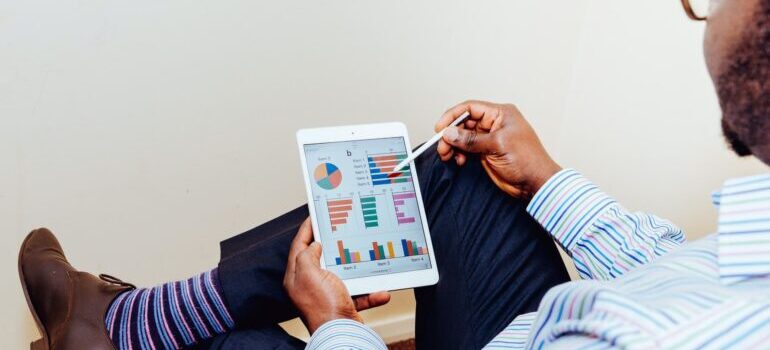 The first thing you'll want to ask yourself is: what are the goals of your company? That's because your KPIs will have to go hand-in-hand with your business goals. In other words: know what you're planning to achieve. Most companies tackle 3-5 goals in a year. As we've said, these KPIs will track how well's your company striving to reach those objectives.
#2 Is there a way to make a single goal measurable?
The thing is: in order to track your company's progress with KPIs, the goals you'll set will need to be quantifiable. Let's give you an example. For instance, you might want to opt for a goal that sounds a bit like this: lower customer acquisition cost by 15%, rather than a goal that's defined like this: lower customer acquisition cost.
#3 What kind of vanity metrics is your business able to avoid?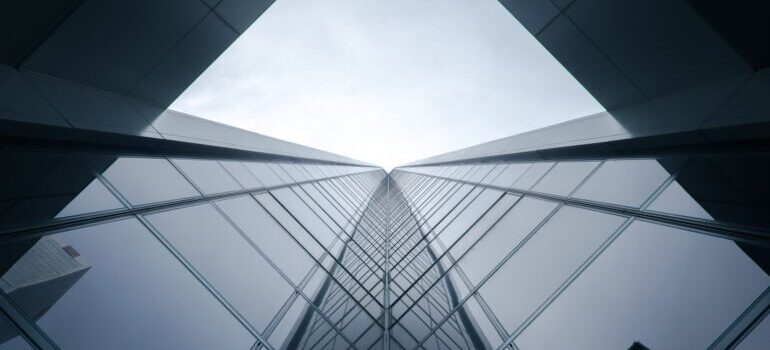 Here's a "fun fact" about vanity metrics: they're able to appear as if they're showing your business in a good (successful) light, but they're actually not actionable. To phrase it differently: vanity metrics can be misleading. What are some examples of vanity metrics?
A high number of downloads for a free app. 
Social media followers.
Registered accounts. 
There's a fair chance that most users behind these statistics won't also become paying customers. Therefore, you should avoid tracking so-called vanity metrics. However, one should never underestimate the power of "exposure", especially for folks in the moving industry. If you've used some lead tracking software for moving companies, you've got a mental picture of what we're talking about.
#4 Okay, and what metrics do actually matter?
The answer will have to depend on the type of industry and/or organization and/or other factors, but it's safe to say that the best KPIs out there are able to be measured (quantifiable) and actionable. Also, as we've mentioned, they go hand-in-hand (they're parallel) with your company's objectives and the current stage of growth. These are:
Cash flow. 
Revenue growth.
Employee turnover. 
Customer acquisition cost. 
#5 What about your leading and lagging KPIs?
Did you know that KPIs "experience" another type of categorization? We can differentiate between:
Leading KPIs. They're focused on the future. Also, they offer companies the opportunity to prepare themselves and, if necessary, change/adjust their business strategies.
Lagging KPIs. On the other hand, lagging KPIs are more focused on past results, they measure the consequences of past actions. They can assist businesses in uncovering trends. Also, they'll greatly influence future decisions. For example, you'd have a chance to decide whether or not you'll ask for assistance in the form of CRM email tracking for movers. If you're from the industry and have some problems with finding an audience/targeting and understanding customers, that is.
#6 What are the trends your company can leverage?
Over a certain period of time, your company's KPIs will help reveal trends that can show you how well you're doing in terms of your goals and whether or not is it necessary to make some changes. Here's an example: if a certain product your firm has manufactured is doing pretty well in the past six months, you might decide to target the buyers with a so-called upsell campaign. Don't forget to keep your KPIs in line with your business goals and everything should be just fine.
Stay Informed
Subscribe

for industry
news & updates
"*" indicates required fields