If you're wondering whether it's kinda tedious to cross-compare CRM systems in the year 2022, you've come to the right place. Here's the thing: you don't need to go through these software options to find the one that suits you best. That's right, you can completely rely on experts' advice. Needless to say, that's exactly where we enter the picture. In the text that you're about to read, we'll do a little of the old CRM systems cross-comparing just so you don't have to. Stick around for some useful information!
The importance of cross-comparison
Before we dig our hands deeper into today's subject matter, let's take a moment to emphasize the importance of cross-comparing CRM systems. The thing is that you don't have the time or the budget to opt for a system that just doesn't suit your company's needs. Even if you do, you'd still want to avoid opting for less-than-ideal software for your business. How should you go about that? It's fairly easy, you'll just have to look at certain characteristics these systems possess and see if they match the criteria.
In order to assist you in the search for the ideal CRM software for your company, we've compiled a little comparison chart. We'll divide it into sections based on the key areas you should focus on when examining CRM systems. That way, you'll have an easier time finding the ideal  So, shall we begin?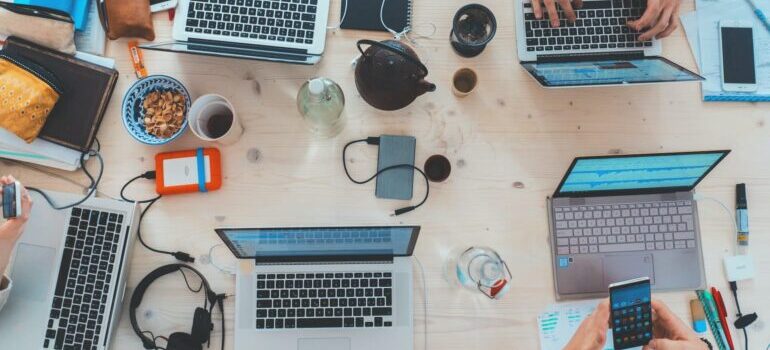 #1 Features
The trickiest part of comparing CRM software features is deciphering what certain features actually are and what they do. That's because certain companies aren't straightforward about their product's features. Here are some tips on how to get past this wall of misunderstanding:
Carefully read the descriptions of each feature in order to ensure that they aren't mislabeled, or falsely assorted. 
Keep in mind that certain features come included in the base price, while for some you'll need to pay some extra money. 
You'll need to find out what native integrations a certain CRM system has. You want a CRM system that goes nicely with your existing workflows. 
What is the key feature that sets a certain CRM system apart from the other? That's the question you'll need an answer to. 
As for our suggestion, you'd want to look up CRM software called Zoho CRM. It has very robust & complex features such as sales force automation, process management, sales enablement, customization, and so on. However, if you're feeling kind of overwhelmed by all these features, Zoho mightn't be the best option for you. Maybe you're on the lookout for moving company leads management software?
#2 Support
No matter how a certain CRM system has been rated by the community, whether it's been labeled as excellent by a good number of users, there will come a period when you need support. We're talking about anything from migration services to outage issues or assistance in setting up user permissions. The main point is that one should never take support availability for granted. Certain smaller vendors might give you the option of limited resources for solving issues, while some larger ones might charge you extra for support packages. Pay good attention to that!
So, what's the best CRM for support? We can suggest SugarCRM since this software offers 24/7 support services, technical advisory services, managed services, and a lot more. Also, SugarCRM offers something you'd call a compressive knowledge base for their customers.
Oh, and since we're talking about support, you'll want to check the benefits a customer care software for movers could bring to your table.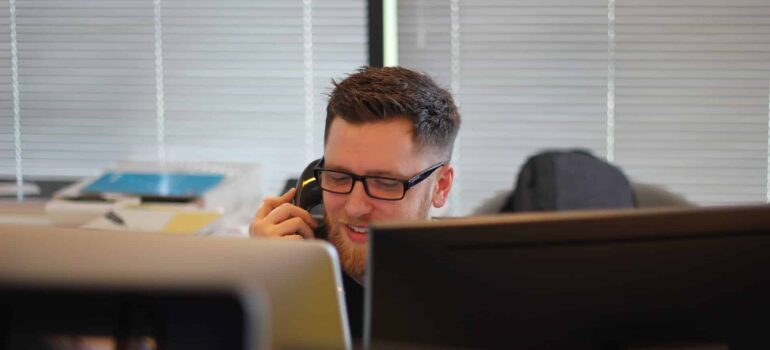 #3 Pricing
That's right! Before you opt for a certain CRM system, you'll need to consider the pricing issue. We'll be upfront: the monthly subscription or a license fee is most probably not the only charge you'll incur. You'll want to read the fine print (in the pricing datasheet or the contract itself) to see if there are any other fees such as data import fees, installation fees, etc. Also, if you're thinking about a modular system (in other words: separately-billed subsets), you'll want to check which modules and add-ons you'll have to buy to build your system. Afterward, simply calculate the complete cost of ownership. Keep in mind that a cheaper upfront subsection shouldn't necessarily mean a cheaper cost of ownership.
And now you expect us to point out the best cost-effective CRM. Okay, nothing to worry about. If you're somewhat tight with the budget, you'll want to think about using Hubspot's free version of their CRM tool. Now, you're not going to get some of the coolest features the paid version has (sales analytics, customization, etc.), but you'll get to enjoy basic CRM features such as pipeline & contact management, email scheduling, and so on.
#4 Product demo
Well, of course, you'll want to test out a CRM product in order to get a glimpse of how it functions. In other words, you'll need to check its UX (user experience) and interface. That will require you to try a demo. You'll want to know that most companies will offer you a demo or sometimes even a free trial or, at least, a video walkthrough. Never buy a software product without testing it first.
While there are many tools that will provide you with a demo, MS Dynamics 365 possesses various paths for experiencing its product before you say: alright, I'm gonna buy it!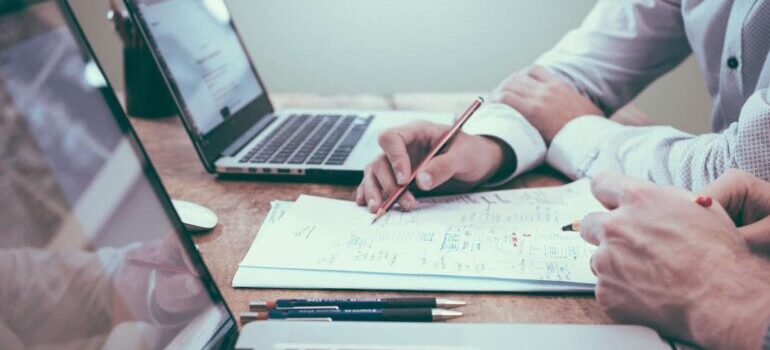 #5 Market image
Last but not least, you'll need to check a certain product's market image & presence. So, how should one check online presence? Here are a few ways you can do that:
Check user reviews & ratings on third-party sites. You'll get a certain picture, for sure. 
Do some good ol' research concerning the vendor's company size and history. 
Explore what kind of social media following and presence the business has. Now, of course, it might be a bit on the superficial side, but it'll give you some rough pointers on how many folks have a relationship with the brand. 
What about CRM software with the best market image in 2022? It's a tough one, so we'd rather leave that up to you to investigate. However, we do know what is the best moving company client relationship management software out there.
Final thoughts on cross-comparing CRM systems in 2022
Alright, folks, these were some of our ideas on cross-comparing CRM systems in 2022. Hopefully, you've picked up something useful out of it. All in all: now you're aware of all the categories you'll need to pay attention to when searching for the ideal CRM software for your company.
Stay Informed
Subscribe

for industry
news & updates
"*" indicates required fields