Nowadays, there's no way a single company could function in an efficient manner without a solid PR agency. Anyone who'd try to disprove it can be considered either ignorant or totally careless (which might be the same thing, though). Anyway, a good PR agency will ensure that the word about your company reaches the public. In other words, you'll be able to reach a wider audience. You'll want to know that there are many PR firms that specialize in this or that field. There are also PR agencies that cover a broader territory. Therefore, a question appears by itself: how to choose the right one for your business? Today, we'll show you a little, yet thorough guide to choosing a PR agency. Don't go anywhere.
What does a PR agency exactly do?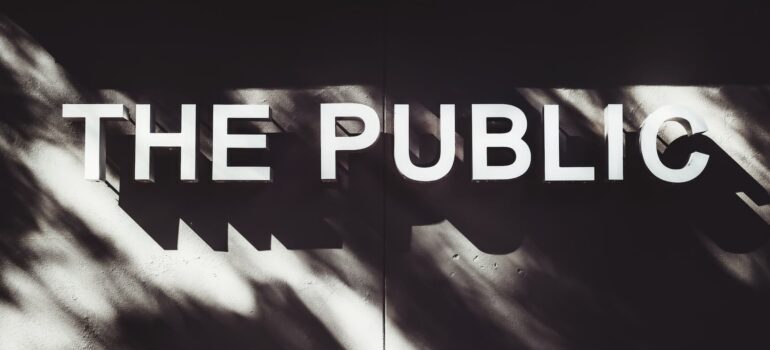 Okay, in the simplest of terms: a PR agency manages your company's reputation through owned, earned, and paid communications. Usually, PR agencies handle your company's relationship with the press. However, that's not the whole truth, as you'll see in the lines below. All in all, a PR agency has two main tasks: enhancing brand awareness and reputation management.
Now that we've defined one of the main terms (something of a tradition here at MoversTech CRM) we'll talk about today, let's see those tips on choosing a PR agency.
#1 Know what you want (set your goals)
First things first, you'll need to ask yourself a couple of questions. For instance, what exactly's that you want to accomplish by hiring a PR firm? Or, in what way can a PR agency assist your business? This is very important because once you start working with a PR agency, you'll need to draft the so-called SMART goals which are:
Specific.
Measurable.
Attainable.
Relevant.
Time-bound.
So, once you've got it all figured out, the goals you're trying to achieve & everything, it's time to consider the type of PR agency are you willing to hire. In other words, what kind of PR agency can help you meet the goals you've set? For instance, let's say that your business is going through a so-called social media crisis and you want to handle the issue ASAP. If that's so, you'll need to hire a PR agency that specializes in crisis management. Also, another thing that can help you handle a crisis with your audience is CRM with email automation for movers. Read up on it!
#2 Come up with a PR budget
Once you've written down your goals, there's another thing you'll need to do before you begin the hunt for a PR agency that suits your needs. That's right, you'll need to figure out how much money are you willing to spend. In other words, create a budget. You'd like to pose some questions, such as "Will the money come from our marketing budget?" or maybe: "What portion or percentage of our company's budget can we contribute to PR services?". Here are some tips on making a budget:
Stick to priorities. 
Make sure the budget matches your goals. 
Always consider the hidden costs. 
#3 It's time you do some research
Got the budget ready? If so, begin the hunt! Once you're out there looking for the best PR agency for your company, you'll need to gather info about their reputation, social media presence, client testimonials, reviews, etc. All in all, take every little piece of info into consideration. Here's a list of tips on how to find the right one:
Take a peek at their company's job page. Because? Because you'll need to consider their objectives & tactics, too. For instance, by looking at their hob page, you'll have the opportunity to see if they're developing a social media team, or are they looking to hire a professional in crisis management.
Check their strategic announcements. You'll notice their own brand reputation & see how they manage their own PR.
Don't forget to read their shareholder letter. This will provide you with the idea of a certain PR agency's financial power, unique value proposition, and various accomplishments. Needless to say, you want to hire a well-respected, reputable PR agency to do business with.
Read customer reviews. Check third-party websites that host reviews.
#4 Questions to ask your potential PR agency
Before you contact a PR agency you've "caught" during the hunt, it's time you write down a list of questions you'll want to ask them. Here are some examples:
How long have you been in the business?
Do you specialize in a certain industry?
Who were your previous clients? 
Can we contact them and get referrals?
What were your successes recently?
How much do you price your services?
These are the basic ones, feel free to ask them whatever's on your mind.
#5 Organize meetings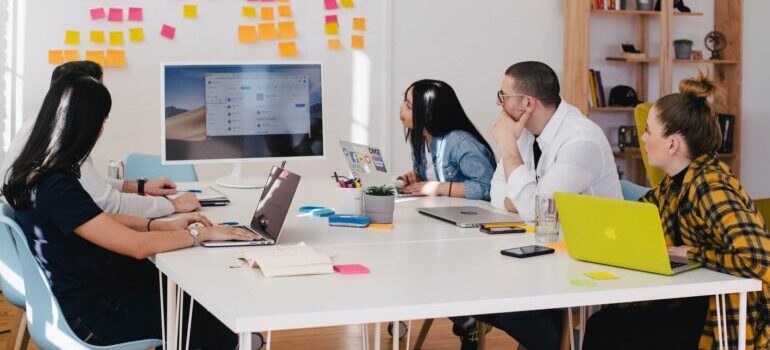 Once you've figured out the questions you'll ask your potential partners, it's time you contact various agencies you've picked out from the rest and organize meetings. Here's our suggestion: always opt for folks that you share some chemistry with since it's a bit easier to work with people that are on the same level as you and are adaptable. When the round of meetings ends, simply try to compare the proposals you've received in terms of price and strategy. Since we've mentioned strategy, if you're coming from the moving industry – have you ever thought about opting for moving leads software?
#6 Set expectations
Okay, so once you've made your decision concerning which PR firm you want to hire, make sure that you've made your goals & objectives clear. You'll need to set up a clear line of communication and talk to your agency of choice about the aforementioned SMART goals and figure out how you'll measure success.
#7 The final step
We're almost there. So, the final step in our guide to choosing a PR agency concerns going through the onboarding process with the agency you've hired. So, your main objective here is to have a discussion about your communication goals, by asking questions such as "When or how often will we touch base?" or, for instance, "What's the method that we'll use to track the results of our work together?
Final thoughts on the matter
Alright, folks, that's about it when it comes to this little, yet thorough guide on choosing the best PR agency for your business. Hopefully, you've enjoyed reading this one and made a decision to follow some (or most) of these points. All in all, we're sure that you'll have no trouble finding the right one, by being thorough and patient!
Stay Informed
Subscribe

for industry
news & updates
"*" indicates required fields