Once you're setting up a payment form or e-commerce for your website, one of the crucial things you'll need to pay attention to is just how you'll accept payments. Needless to say, your clients/customers/consumers/however-you'd-like-to-call-them will expect the payment system to be quick, downright convenient, and safe. It's only natural they'd expect that, right? Right. Therefore, you'll need to choose and set up the right payment system for your company's website (it's as important as choosing the best customer relationship management software for movers). In the article that you'll find below these words, we'll show you how to do it. Stay tuned for some valuable information!
What is a payment system (or gateway)?
Before we show you how to choose a payment gateway, we're sure that you'd like to know what the term represents. Okay, so, seen from the position of your customers, a payment gateway is basically the final checkout stage on your website. The one where a customer puts in their payment info (credit card number, etc.). Once your customers proceed with the payment, the gateway will encrypt their information, both bank & personal, in order to prevent the hackers from getting their hands on it.
Here's another thing: the usual method for online payment collection involves having a merchant account and the aforementioned payment gateway. The former is basically like a company bank account that accepts card payments, while the latter connects that account with your website's online store.
Now that we've got that out of the way, let's see how can you choose the best payment system for your website! We've divided the whole thing into steps for better clarity.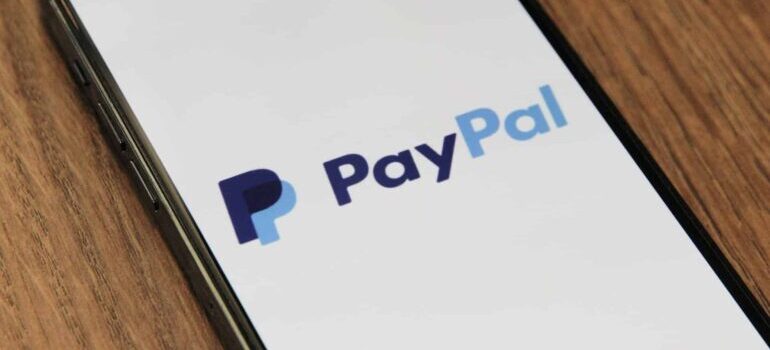 #1 Consider the transaction limits
There's probably no need to emphasize this, but gateway providers always have a set transaction limit (minimum & maximum amount of money). So, yeah, you'll need to opt for these once choosing a payment system. Let's give you an example of just why's this important: Stripe, one of the biggest names in the game, has a minimum limit of $0.50 while the maximum is $999,999.50. Needless to say, the maximum amount will suit most businesses with certain exceptions such as online real estate, for instance. However, say that your company's selling certain items as low as $0.10, the aforementioned limit might influence your choice.
Oh, and we shouldn't forget to mention that you'll sometimes find daily or monthly transaction limits. These, of course, aren't so popular, but you shouldn't skip asking about them too.
#2 Also, consider the pricing
Since we're on the subject of numbers and everything, let's talk about pricing. As payment processing is a not-to-be-messed-around-with kind of ordeal, it'll include several financial institutions and organizations. Also, it will demand a certain fee for using certain third-party tools in order to process & authorize transactions. Each step will be charged by each party that's involved in the process. You'll want to know that these charges are usually billed depending on:
the amount. 
the location (cross-country or international). 
the type of product or service (digital or physical). 
Most usually, you'll find the same fees across most payment gateway providers. Here they are:
the merchant account and gateway setup fee. 
the monthly gateway fee. 
the fee for each of the transactions. 
All in all: read up on the terms & services of each payment gateway provider you check and find the one that matches your budget needs.
#3 See that the thing you're selling is permitted
As we've mentioned in the paragraph above, there are two main types of products you can sell online that are considered by payment gateway providers: physical and digital. Now, keep in mind that certain providers don't care for this differentiation and offer their services for both types of products. However, it's not that unusual to find a provider that works for only one type of product. All in all: before you do anything, make sure that your provider of choice "works with" the type of product/service your company's selling. For all we know, you might be coming from the moving industry. If so, you'll enjoy this guide to leads management for moving companies.
#4 What about inspecting merchant account options?
As we've already said, your merchant account is basically like your company's bank account. However, let's give it a more standard definition here: it's an agreement between a merchant and an acquiring bank. By signing it, the merchant has given the green light to the bank to handle their transactions. Also, keep in mind that the former agrees to follow the functional regulations of credit card processing that's been established by various credit card companies.
Now, some payment gateway providers include the merchant account into their services, some, however, don't. If already don't have a merchant account, it might be best to opt for a provider that offers this service right from the start.
#5 Let's talk mobile payments
Were you aware that mobile payments got their own tokenization process? Also, did you know that they always come as an isolated method in all payment gateway services? Now that you do, let's further elaborate on the subject of mobile payments.
Here's the thing: depending on the location you're operating, these so-called mobile wallets may or may not be available. However, keep in mind that the three leading apps (Apple Pay, Google Pay, and Samsung Pay) support (at this moment) all four leading credit card networks & operate in hundreds of countries all around the world. Therefore, it goes without saying that you should inspect your payment gateway provider's website to see if they support mobile wallets and if so – which ones.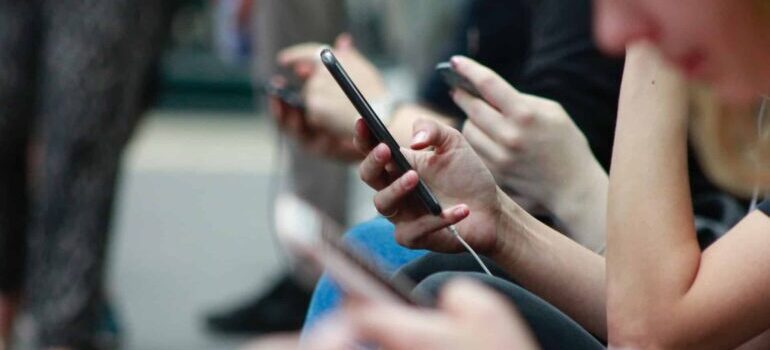 #6 Lastly, consider payment methods & credit cards
For our next-to-last section in this article on how to choose a payment system for your website, let's briefly mention that a certain payment gateway provider accepts all the necessary credit card networks. Also, don't forget about multi-currency support if your business is international. In other words, you'll need to make sure that your customers are able to pay you, regardless of what currency they're using. So, yeah, see that your gateway provider offers multi-currency support processing. You don't want angry customers, trust us. Speaking of which, here are the major benefits of customer service software for movers.
Final thoughts
That's about it, folks! These were some tips on how to choose a payment system (payment gateway) for your website. Now you're well aware of all the little things you'll need to consider before you opt for this or that payment gateway service provider. It's never bad to be thorough, right?
Stay Informed
Subscribe

for industry
news & updates
"*" indicates required fields