A sales pipeline might seem like a complex term only marketing companies use. While it is based on specific aspects of marketing, it is by no means as complex as some business owners fear it to be. In our view, every business owner should have at least a basic understanding of a sales pipeline and how it can benefit their company. This article will primarily focus on sales pipeline management for moving companies and how they can benefit from using it.
What is sales pipeline management?
The idea behind a sales pipeline is relatively straightforward. It visually represents a person's journey from an uninterested audience member to a full-fledged customer. It entails getting the person's attention, explaining what your company is about, and convincing them to do business with you. As you can imagine, this is easier said than done. But, if you understand what steps the sales pipeline entails, it can be far easier to manage correctly and boost sales efforts with CRM optimization.
What does a sales pipeline entail?
While the essential idea of a sales pipeline is the same for all companies, practice shows that they can be quite different. After all, how a moving company acquires customers can be quite different from how a sports goods company does. This is why it is essential to understand the needs and trends within your industry and design a sales pipeline accordingly. That is the only way to reap the benefits that we will mention.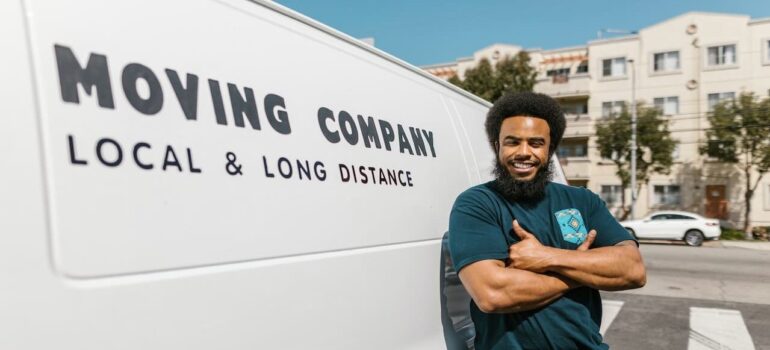 In a moving company, the sales pipeline process goes through some tried-and-true steps. Customer acquisition is mainly made through online marketing and recommendations from prior customers. It is paramount that you have a decent SEO rating. That way, once potential customers need your services, they can easily find you. Converting a lead to a customer can differ from the situation. But, in most cases, you will either:
Have a customer call you and ask for your services.
Have them read your blog or social media post, get the impression that you know what you are about, and give you a call.
Get an email from you that sparks their interest, and have them contact you.
Even between moving companies, there are differences in how you come to find customers. This is why lead tracking software for moving companiesis essential, as it enables you to understand where your customers come from. The process from lead acquisition to customer conversion isn't long, but it does take considerable know-how. This is why it is paramount that company managers understand their customer base and fully use the tool available to them.
How to set up a sales pipeline
You are right if all this seems like a bit much for a newcomer to handle. You should not develop the sales pipeline without prior knowledge and hope for the best. Instead, the best course of action is to consult with more experienced people. Know that moving industries have tested sales pipelines that you can use. Doing so will skip all the trial and error necessary to develop one from scratch. And you will ensure that your company starts bringing in decent revenue in record time.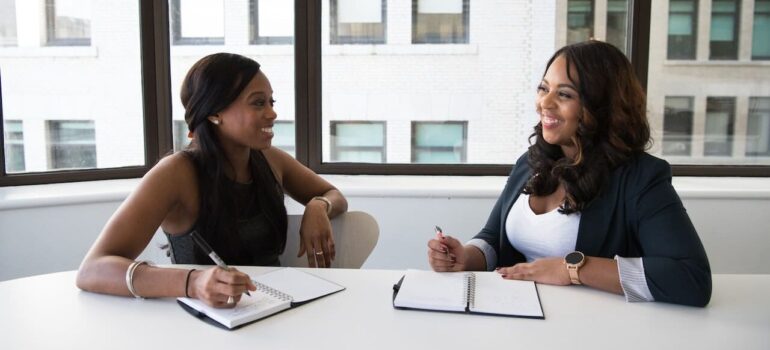 Benefits of sales pipeline management for moving companies
Does what we've said so far imply that every moving company should create a sales pipeline? Well, it is by no means a necessity. You can run a profitable moving company without a full-fledged sales pipeline. But, once you understand the benefits of sales pipeline management for moving companies, you'd be hard-pressed not to use it.
Improved revenue
As a rule, a sales pipeline will increase your revenue. Regardless of how extensive your current customer base is or how developed your branding is, a sales pipeline will ensure that your audience becomes paying customers. Of course, the better you understand your audience, the easier this conversion will be. And once you incorporate both improved marketing and branding, you will soon see the improved revenue we speak of.
Easier time handling customers
The process of sales pipeline management for moving companies necessitates that you understand your customers. To convince them to hire your services and to give your recommendations, you need to know what they go through when moving is on their mind. This, as a result, makes it much easier to handle customers on a day-to-day basis. Managing the sales pipeline will entail using customer service software for movers to track their needs and requests. And the more you use that software, the easier it will be to predict these needs and demands. Before long, you can offer your customers before they know they need them. And such companies always thrive, regardless of the industry.
Furthermore, by growing to understand your customers, you will also make marketing and branding that much easier. Know that in the modern day and age, marketing and sales go hand in hand. So much so that most moving companies have their marketing and sales teams wholly integrated. So, you shouldn't neglect the knowledge that managing a sales pipeline will bring.
By now, the importance of sales pipeline management for moving companies should be pretty obvious. Regardless of what type of services you provide and how extensive your marketing reach is, you will see benefits from managing your sales pipeline. Of course, this will include using systems like MoversTech CRM to better handle your customers. But even if the costs of sales pipeline management look steep, know that it will be well worth it.
Stay Informed
Subscribe

for industry
news & updates
"*" indicates required fields