An inventory list is a collection of all items a moving company must move during the relocation. As a moving business, it is important to take great care of your customers' belongings and ensure timely delivery of all items. Luckily, we now have advanced technology to help us with this process. To improve this process, you should start using moving CRM to create accurate inventory lists. Let us show you how!
Definition of moving CRM and its benefits
Moving CRM is a customer relationship management application created to help you keep track of your customers. Furthermore, CRM helps manage moving crews, and it increases overall efficiency. As a moving business, you want to use this software to improve your service's quality. One way to do it is by using moving CRM to create accurate inventory lists. Let's take a look at why inventory lists are so important.
Importance of accurate inventory lists in moving
An inventory list provides accurate tracking of items during relocation. It represents a detailed record of all items you should move to the new address. Furthermore, an inventory list can also help you keep track of the location of any shipment and its status. If you are having problems keeping track of the delivery process, that is one of the signs your moving company needs a CRM that supports accurate moving lists. Inventory lists ensure efficiency and precision, as well as overall customer satisfaction.
Benefits of using moving CRM software for inventory management
There are many benefits of using moving CRM to manage your inventory lists. To understand these benefits, let's see how CRM works.
The first step is to create a record of each item. That means giving the entry an item name and description and filling in weight data, its value, location, etc. Furthermore, you can assign each inventory list to a customer. That way, you can easily keep track of what items belong to what client.
Thanks to CRM, once your item list is created, you can quickly identify all items for that relocation. This is especially important for larger relocations.
Importance of having a built-in and configurable inventory list generator
A configurable inventory list generator will substantially help with managing lists during relocation. All you need to do is maintain the list and ensure all the items are checked once you move them to the new location. Furthermore, you can quickly add more items if necessary.
Another huge benefit is that this list is digital. As such, you do not have to worry about paperwork. Everything is in electronic format, and you can edit any item whenever you want. As if that is not enough, a list generator can help you by building predefined templates to speed up the creation of the inventory list. You can optimize it to contain all the necessary fields, which adds to the consistency of your processes.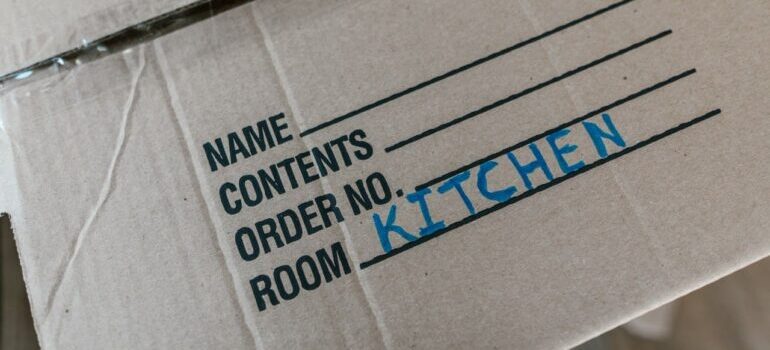 Features of a good moving CRM software
When discussing user-friendly moving CRM that supports inventory list management, it is important to list all the essential features. As we have seen so far, some of them include:
Creating templates for lists
Managing items through each stage of the relocation
Identifying all items for moving
Reducing paperwork through advanced software
Besides these fantastic features, the app should also be easy to use. The idea is to help movers by speeding up their processes. A user-friendly UI will guarantee quick service, and reduce repetitive tasks, as we will see later. However, the most important thing is that these features should help movers solve their problems and challenges, especially when dealing with inaccurate lists.
Challenges faced by moving crews due to inaccurate inventory lists
To better understand the importance of good moving CRM software, let's discuss the most common pain points due to erroneous inventory lists. First of all, a list could have missing items. This is a huge concern because there is a risk of losing customers' belongings. That can lead to financial losses or even a lawsuit.
Next, a list that does not reflect the correct shipment location will also cause delays. Your movers could think that the shipment is in one place and actually in another. They will waste their precious time finding the items they need to move.
Finally, all of this will poorly reflect on the customer experience. As a moving company, you want the best for your clients. That is why it is important to solve the problem of inaccurate inventory lists.
How accurate inventory lists can help moving crews optimize their work
Another fantastic feature of the CRM inventory list for movers is that you can assign a unique barcode to each item. This way, the movers can quickly scan items, add them to the list, or remove them from one. Furthermore, scanning the item will give you its location and all the important details.
Another benefit for movers is that they can categorize items based on size, value, and weight. This will make packing and moving easier because they can group items and simplify the process.
Benefits of having an accurate inventory list for end customers
When it comes to the end customer, the most significant benefit of accurate inventory lists is that they get all their items delivered on time and in good condition. This is everything they are expecting of you. There should be no delays, and their belongings should be safe in your hands.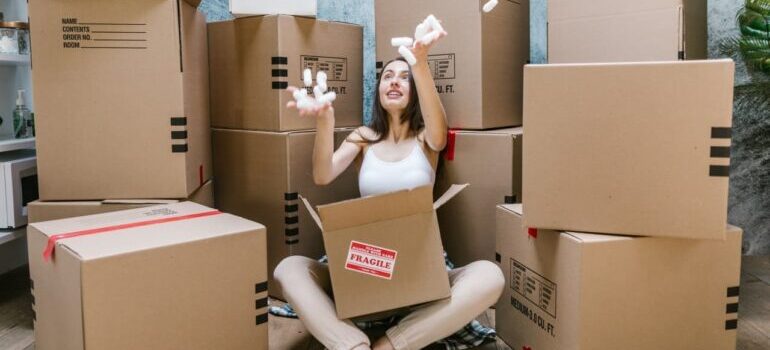 As an additional benefit, accurate inventory lists can also help clients during the unpacking process. You can quickly scan the boxes and let them know what is inside.
Use moving CRM to create accurate inventory lists and improve your business today!
Let's do a quick recap! It would help to build entries for all items once you set up your CRM software. Then, create moving lists and assign them to each customer. Use automation to create template lists to speed up the process. Additionally, add unique barcodes to accurately track the real-time status of each item. Ensure safe delivery of all belongings, and provide quality service to your customers. To learn more about using moving CRM to create accurate inventory lists, MoversTech CRM offers extensive information. Do your research today, and prepare for a better tomorrow!
Stay Informed
Subscribe

for industry
news & updates
"*" indicates required fields