Whether involved in the moving industry or just researching it, cube sheets will cross your path sooner or later. After all, they're an essential part of any moving process and play a key role in organizing one. They are one of the best examples of paper-based processes becoming increasingly digitized – in this case, through CRM software and relevant solutions.
As pioneers in solutions for the moving industry, we at MoversTech CRM are no strangers to cube sheets. In this article, we'll explore what they are, what makes them important, and how they overlap with CRM. If any or all of the above subjects interest you, please read on.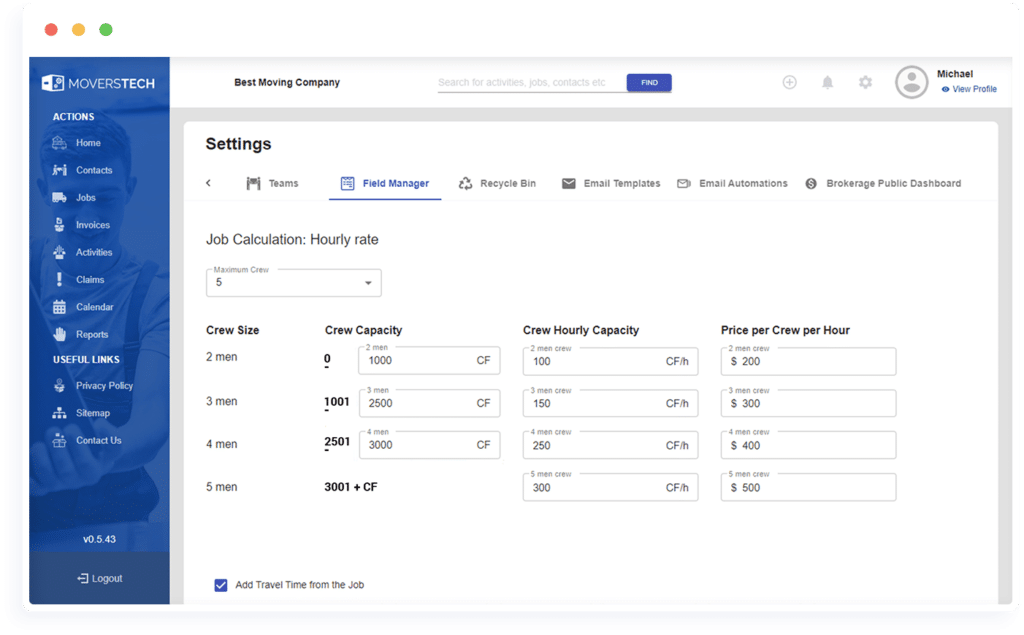 What are cube sheets?
First things first, let us briefly outline just what cube sheets are. The name might offer a few hints, but likely not a clear-cut definition or detailed description.
So, cube sheets are worksheets allowing moving companies to organize a given move. They're used to catalog all items that need to be moved measurably. Their exact columns may slightly differ but will typically include:
An item description
Item quantity
Dimensions (length, width, and height)
Weight
With this information, moving companies can calculate the total volume and weight of the move's shipment. In turn, they can estimate how much space and weight will be needed to transport the customer's belongings.
When are cube sheets needed most?
With the above definition in mind, you may already be thinking of all their potential uses. However, we're here to help, so let us outline the most notable ones for you.
Providing a quote. First and foremost, most moves begin with quotes – so they need to be quick and accurate. Using cube sheets, moving companies can accurately calculate the cost of the move, based on the volume and weight of the customer's items.
Calculating the cost of additional services. The move itself aside, all information recorded in cube sheets can help calculate the cost of any other relevant services like packing and storage. Such services also heavily rely on item columns and weight, after all.
Planning the move. Beyond customer-facing services, cube sheets can also help with item management and planning. Knowing what items the company has to deal with makes it easier to arrange them onto the truck, ensuring they fit securely and efficiently.
Managing the inventory. And finally, cube sheets are very helpful with inventory management. Consulting them during loading and unloading, movers can check off each item to ensure everything is in order.
That's not to say those can't be handled without them. Some moving companies don't incorporate them into their workflow and tend to do fine with just their CRM. But cube sheets can be invaluable tools, especially if you're handling large moves regularly.
If you're using neither, you may look for signs your moving company needs a CRM and adjust accordingly. The two can synergize beautifully, as we'll see next.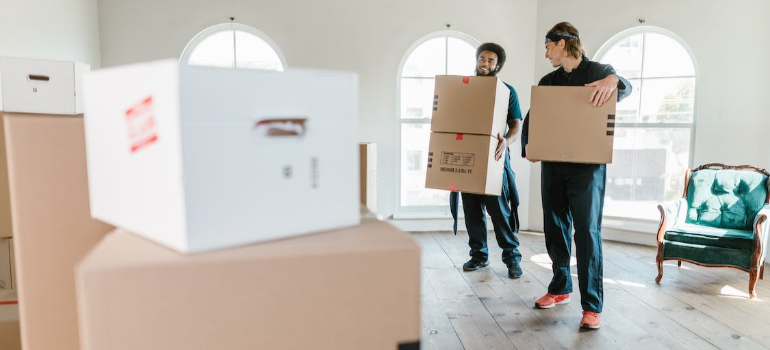 Cube sheets and CRM – the synergies
Here you may wonder how exactly the two synergize. After all, CRM is not typically designed to create and handle cube sheets.
And yet they do, across multiple fronts. The organizational front, most notably, but others as well. To illustrate this, consider the three following examples.
#1 Rapid estimating
First, as highlighted above, cube sheets are excellent for quick estimate generations. This may not seem like an urgent need if you're primarily dealing with small-scale residential moves, but consider all the moving cogs for such moves as:
Large-scale residential moves, or ones involving items in need of unique handling and care
Commercial moves, where you need to handle professional equipment
International or cross-state moves, which come with more logistics
In all such cases, cube sheets alongside a user-friendly moving CRM can offer immense help. Moving estimate features within CRM solutions can allow your representatives to craft accurate estimates for all types of moves in considerably less time than it would take to fill out cube sheets and prepare estimates manually.
On this front, the convenience of automation meets the tried-and-tested organizational practices – and everyone benefits. This is exactly why MoversTech CRM offers such features, as we deeply understand the industry's needs.
#2 Detailed project planning
Beyond customer-facing estimates, your business also needs accurate insights into a job's demand. Consider such factors as:
Estimated time requirements
Packing materials
Truck capacity
The number of movers needed for the job
Here, too, your CRM can prove invaluable. Having produced a swift and accurate estimate in the above step, you can dig into it and plan ahead. That way CRM helps manage moving crews, too, as everyone involved will always have access to the same up-to-date information under the same dashboard.
#3 Consistent job overview
And finally, with your project underway, you'll want to always have a consistent and clear job overview. That's why you'd use cube sheets and moving estimate features in step one, right?
Fortunately, CRM and cube sheets combined can help here too. Using both, you can keep track of each project's vital information:
Customer information; contact information if needed, etc
Details about each move; starting and final destinations, dates, etc
Project estimates; shipment volume and weight, packing materials, etc
With such information, alongside inventory and shipment status tracking, you can always know the job's progress and predict possible hiccups. You can create cube sheets with all such information and store and access them within your CRM system.
That moving CRM improves internal communications helps, as you can also eliminate data silos. Every team involved will always be on the same page, ensuring smooth operations and offering you peace of mind.
In summary, cube sheets and CRM can elevate your moving business
So, in closing, cube sheets are an invaluable tool for many moving businesses. They're a way to catalog all items involved in a move, provide accurate moving estimates, and manage inventory more effectively.
However, paper-based cube sheets may become increasingly inconvenient to use or rely on. Thankfully, CRM can synergize with them and help digitize project management. Over time, as cube sheet-adjacent features evolve, they may even replace them altogether. But until it does, your business can benefit from a gradual evolution – with benefits around every corner.
Stay Informed
Subscribe

for industry
news & updates
"*" indicates required fields