Customer complaints are rarely pleasant but are always inevitable. Something will go wrong, and when it does, it will fall on you to address the issue quickly and effectively. The moving industry is no exception to the rule; resolving complaints in moving may be even more urgent as moving businesses rely on their good reputation. Thankfully, a robust CRM for packers and movers can make the process a breeze – as we'll discuss today.
The importance of resolving customer claims
First, many customer complaints in the moving industry will come in the form of claims. Of course, other types of complaints may arise, but claims tend to come up often. As such, it's important to know how to deal with customer claims – and why doing so quickly and effectively matters.
As we've outlined before, handling claims gracefully can significantly improve customer satisfaction and retention. While it's true that the industry doesn't primarily rely on repeat customers, customer loyalty is still invaluable as it leads to advocacy. The more customers you satisfy, the more likely they will promote your business to their wider circles. Conversely, if you leave customer claims hanging, you'll risk negative reviews, which won't favor your reputation or local SEO.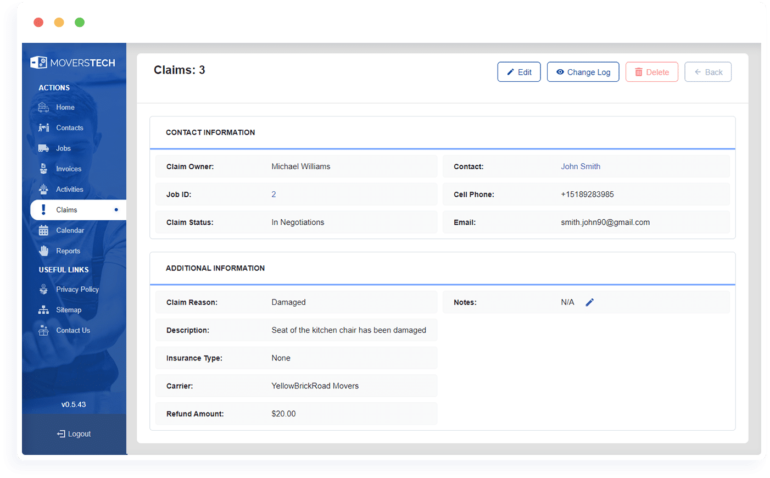 Understanding customer complaints
That said, customer complaints can indeed go far beyond just claims. So, the first best practice to note is to understand customer complaints deeply before you begin addressing them.
There are essentially three steps to this process, and all three will be very helpful in resolving complaints in moving. These are:
Understanding your customers. First, identify the type of customer you're dealing with. Are they frequent contacts, or ones who rarely voice complaints and leave? Do they pay for and expect premium treatment? Are they being confrontational? Each type of customer requires a different treatment.
Understanding the complaint in hand. Then, make sure you fully understand the same criticism they're voicing. Their phrasing might be off, or they might be omitting crucial details. Follow up and ask for clarifications and explanations so you fully understand the problem.
Ensuring you have all the necessary information. And third, on the subject of your grasp on the problem, ensure you have all the information you need to resolve it. That might include simple data like a job ID or date or complex business-side data like the chain of events during a move.
These steps are essential; without them, you'd likely fail to respond appropriately. And if you're observing shortcomings in any of them, you may take them as signs your moving company needs a CRM.
Processing complaints
Once you've correctly and fully understood customer complaints, you can process them. In this regard, there are also best practices to keep in mind. Namely:
Prioritize customers and complaints. First, examine your customers; as outlined above, some must take priority. Next, examine the complaints themselves. Some, like claims, are more actionable and urgent than others.
Categorize complaints for easier processing. A valuable filter to opt for is complaint reasons; lost and damaged belongings tend to be common reasons for complaints.
Assign complaints to relevant staff. And third, assign complaints to your team members who are more experienced with the matter.
This phase of resolving complaints in moving does come with challenges, of course. For each of these steps, one can't overstate the value of a comprehensive CRM that lets you group, filter, and prioritize complaints.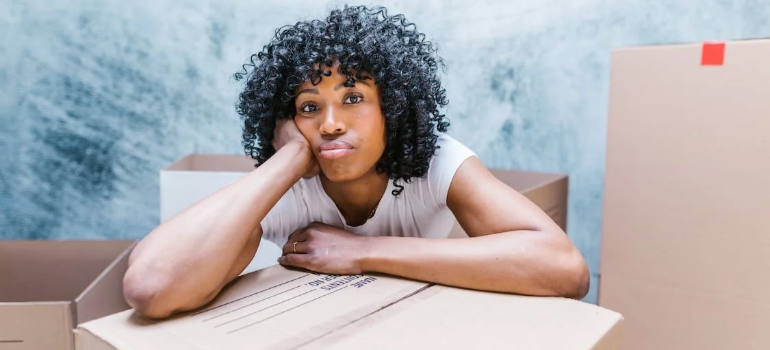 Responding promptly to customer complaints
Once everything is in order, you may start responding to complaints quickly and in an appropriate manner. For this step, remember to:
Leave no complaints unanswered. Even the least actionable or substantive complaints warrant a response; customers expect to be heard. To avoid ignoring complaints by accident, remember to categorize unanswered ones and set up automatic reminders.
Remain polite and thorough. Not all customers will be civil or reasonable, but you must be. Your reputation depends on it.
Be as quick as possible. Don't prioritize response value at all times; sometimes, simply acknowledging a complaint is all a customer expects. You may then follow up when you can adequately resolve the issue.
Finally, remember to monitor complaints after your initial response, as you'll often need to follow up.
Following up with customers after the complaint is resolved
Speaking of, the importance of follow ups in moving cannot be overstated. As outlined in our article, follow-ups improve customer satisfaction, increase conversion and retention rates, and so much more. In addition, they're often necessary when resolving complaints in moving.
Follow-ups can come in different types, and all warrant your attention. The main ones are:
Complaint updates, where you inform the customer of any updates on their request or inquiry
Additional questions, where you collect additional information to help find a solution
Solution verification, where you determine whether your solutions resolved the complaint
In all cases, you must keep track of all open complaints to follow up as needed. Should you be using a CRM, this phase should be a breeze.
Addressing common issues proactively
And finally, beyond processing customer complaints, there's another notable best practice to remember. Namely, preventing complaints from coming up in the first place.
For this final part, you can once again resort to your CRM. Identify patterns and adjust accordingly, so you can proactively prevent complaints. Are items often lost or damaged? Are any moving crews rude or unprofessional? Any such patterns can quickly be addressed once you spot them.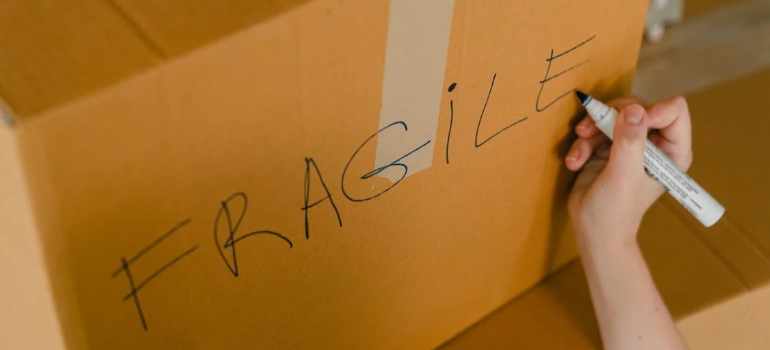 Once you have, you can also start improving communications with your customers. Examine marketing material that informed their expectations, miscommunications, and response times on such communication channels as social media. Apply the same principles as above, and your customers will thank you.
Resolving complaints in moving doesn't need to be hard
In closing, addressing claims and other complaints effectively and promptly is essential. The process doesn't have to be challenging with a trusty moving CRM. Especially if you're getting a significant volume of complaints or need to track large-scale projects, a CRM for moving companies may be all your business needs to thrive.
Stay Informed
Subscribe

for industry
news & updates
"*" indicates required fields