The question that will never cease to exist. The dream that will never become outdated. We all, at one point or another, aspire to become successful business owners that can have financial stability and growth. But what does the journey that takes us there look like? As a team with an entrepreneurial spirit, MoversTech has deemed it necessary to explore the topic of how to become a successful entrepreneur, from our very own experience. Be mindful that it won't be an easy road but we will certainly do our best to make it easier for you.
The characteristics of a successful entrepreneur (an introduction)
Before we show you how to become pretty good at doing business, we'll try to pinpoint the basic characteristics of a successful entrepreneur. First of all, it's kinda obvious to say that they're ambitious. Ambition is a necessity, a sine qua non of an aspiring businessman's mindset. An internal drive to achieve greatness. What about social skills? That too. Successful entrepreneurs have to be charismatic. They need to inspire their whole surroundings in order to achieve the best results. A businessman without results that prove their talent isn't worth much.
Seven tips on how to become a successful entrepreneur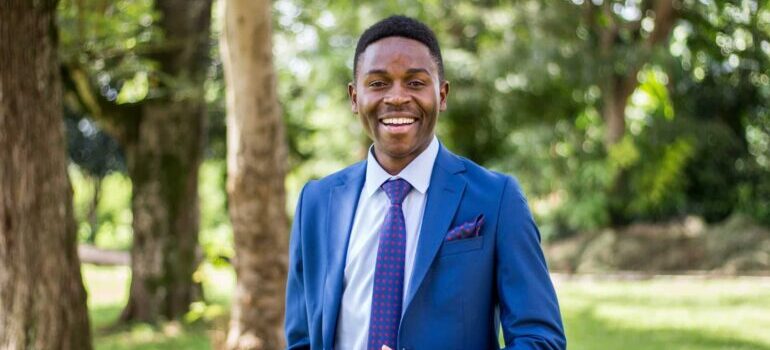 Okay, so this talk on the characteristic of a successful entrepreneur could easily go on forever. Luckily, we don't want to bore you with the abstract. That being said, let's see some practical advice on how to become a successful entrepreneur!
#1 Never take NO for an answer
In other words, no matter what happens, no matter how many knockbacks or denials or refusals or whatever successful businessmen get, they'll always try to find an alternative path to what they're trying to achieve. If it can't go this way, it might go that way. This form or shape of tenacity is an absolute must. Without that drive, there wouldn't be a single business idea that came to life we'd know of, ever.
Let's pose a question: what would you say is one of the main reasons why some businessmen fail or simply – give up? Here's our take on the answer: they fear failure so much that they actually inspire it. While they're busy worrying, successful entrepreneurs see failure as something of a positive experience – a thing that they should overcome in the nearest future. There isn't a successful entrepreneur without a history, no matter how big or small, of failures behind them. All in all: learn how to accept failure in your life, and see what you can do in order not to make the same mistakes twice.
#2 Never stop to educate yourself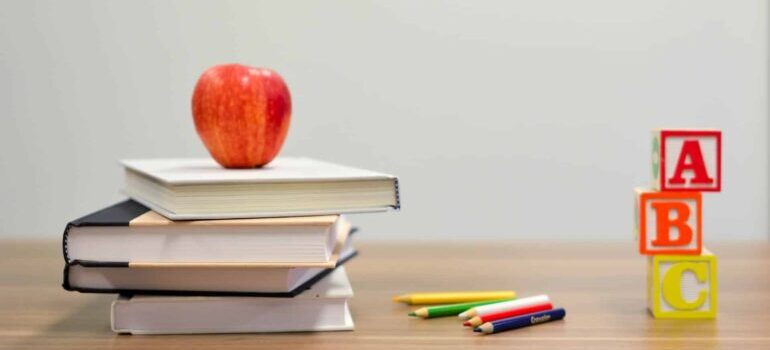 That's right, you'll want to turn yourself into an insatiable learner. There's a lot of stuff you can get into: live seminars, online classes, reading books by folks who've made it, or business people you look up to. Even if they're not coming from the same milieu as you, that shouldn't mean you can't learn a lot from them. Trying to figure out how successful people handle various issues might inspire you to do a better job at resolving your own quandaries. Also, you should read a lot about certain advancements in your industry of choice. For instance, you can learn a thing or two about leads management for movers and the software that can help you in that field.
#3 Remember that life-work balance is key
Here's one that might remind you of something you've read in every pop-psychology book you've ever opened. However, that doesn't mean you should take it less seriously. Anyway, you're going to need to find some time to do some good old mind decluttering. Your personal wellness is a crucial element. Without it, you can't lead a successful company. Therefore, you'll need to find ways to unplug from work and recharge your batteries. You can do it by developing a hobby that helps you wander off, or simply introducing certain activities to your day such as taking regular walks or working out at the gym. That way, you're going to release endorphins that are crucial to the way our mind functions. Do everything that's in your power to keep your stress at a bare minimum.
#4 Prepare for various financial challenges and obstacles
That's right, even the most successful businesses out there face various financial challenges and obstacles every now and then. For instance, say that your first marketing strategy hasn't worked out. Does that mean you should call it quits? Well, of course not. As we've said, you shouldn't accept giving up as an option. All in all: before you take on new projects, keep all the costs and budgets tucked nicely inside your head, just so you prepare yourself for any potential challenges.
#5 Do what you love
We'll try to be quick here since this one doesn't require endless explanations. Before you pick out a business branch you want to conquer, it's very important that your field of work is something that you deeply love. Without a good level of emotion for the thing you do, you can't really expect to achieve greatness. Most successful people name this as one of the crucial reasons why they've made it big. Speaking of leaders, the heads of moving companies sometimes like to point out that using CRM email marketing for movers is a great thing!
#6 Don't hesitate to rely on various tools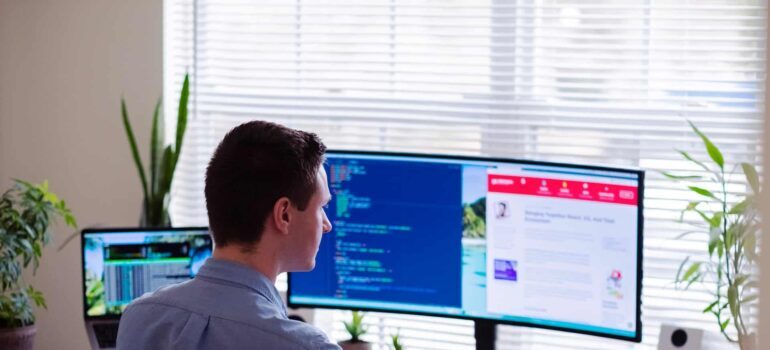 As they say: there's no reason to reinvent the wheel or something as many tools are available on the market. Those tools can help you with various tasks that are tightly associated with running a company. For instance, if you're looking to start a moving business, why would you want to miss out on fantastic client relationship management software for movers? Also, there are many free tools that are nevertheless great. Browse the web for the best options!
#7 Trust your guts
Even though you're currently reading a typical how-to article, you should always try to trust your instincts over what others tell you. Of course, there are many great things to learn from various folks in your inner or outer circle, but you'll need to find a way to differentiate bad from good advice. Use your guts to do that!
Final words on the subject
Okay, so that's about all that we've prepared for today in this guide on how to become a successful entrepreneur. By following all of the things that we've counted above, you'll be on the right path for good things to come! We don't guarantee 100% success, but these actions will definitely get you close to that.
Stay Informed
Subscribe

for industry
news & updates
"*" indicates required fields