If you're a business owner, there's a good chance you're constantly thinking of new strategies to turn your website traffic into leads. Trying to come up with an effective method of turning site visitors into buyers is something that every business owner should do. In this article, MoversTech CRM explores some of the best ways to convert site visitors into leads. People often overestimate this process, building the illusion that it takes years of work and piles of resources to get there. The truth is that all it takes is a bit of research, some ingenuity, and the guidance of experienced industry experts. Keep reading to learn more.
#1 Come up with the so-called personas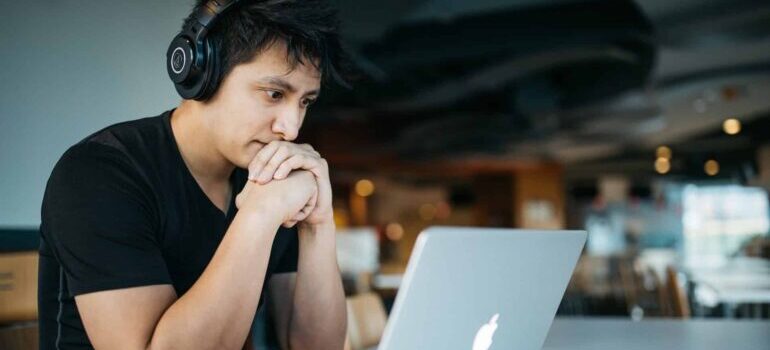 To begin with, you'll need to make sure that you're well aware of who your ideal buyers are. Also, not only that, you'll need to consider exactly what you're trying to offer them. Anyway, you'll need to create a persona for each of your ideal customers. Make a fictional person out of your target audience's likely demographics, their likes, and dislikes, etc. Ask yourself this:
Why should each one of your so-called persons demand a product or service your company's offering? What's the thing that you've got that could help any of these individuals in their daily strivings?
#2 Target your personas by offering them quality content
Next up, you'll need to consider what you're offering to each of your personas and structure the content on your website around that info. You'll want to "educate" your website visitors with some helpful tips associated with your industry, things they have to know in order to make the right buying decision, and so on. You get the point. Anyway, how do you do this? Well, we'd say that a blog filled with quality content that covers a wide range of themes is a fantastic way to achieve this. In other words, you'll be able to write blog posts that are customized for every single one of your personas. You can also consider some webinars, ebooks, white papers, etc.
These posts we're talking about will have to be informative and helpful. There's an old saying that goes a bit like this: content is key. Even though sometimes you might think that there's already enough content out there, the aforementioned saying still remains strong.
#3 Guide your website visitors
You'll want to design your website so it reminds you of a supermarket. We'll elaborate: you know how on your way to the checkout lines there's always something that will attract your attention enough for it to end up in your shopping basket. Well, that's not such a coincidence, even though you might think otherwise. Certain items are carefully placed to attract your attention. Anyway, you'll want to do the same with your website.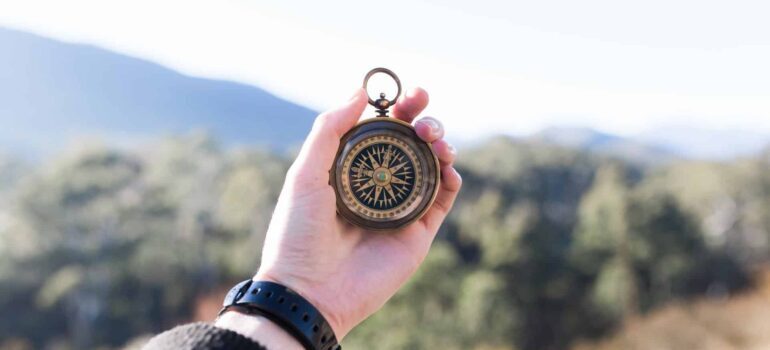 Give your website visitors a structured, planned experience right from the start. Your home page and landing pages will have to somehow tempt them with certain info that appeals to their personality, demographics, etc. Once you've got them, lead them through your website like a guide, in levels. For instance, here's how you can structure their path:
LEVEL 1: Question or a little piece of info directed at their needs.
LEVEL 2: A blog post, for instance. Or a podcast.
LEVEL 3: This could be a free ebook or a free recorder webinar or something similar. It will need to show your visitors that you're able to solve the problem that led them to your website.
All in all: by carefully guiding your visitors, you'll begin to build your company's credibility and a quality relationship with some of them.
#4 Include a CTA (Call To Action)
Speaking of the levels above, there will always have to be a certain CTA that will move your visitors forward, to the next level. Most commonly, this will have to include an exchange of information: you give us your e-mail address, and we'll gladly send your our newsletter, etc. Here's a strategy that works: use verbs to put your website visitors into motion. For instance, download or sign-up or view this or that or get 20% off. Always try to keep it short, but sweet. Also, keep colors in mind. You'll want to use red for urgency, or orange for a CTA button.
#5 Follow up
Once you've put your visitors into motion, you'll need to recognize them. Once they've downloaded a white paper or a free ebook, or they've subscribed to your website's blog, you'll need to introduce them to a confirmation page where a big thank you from your company will await them. Also, once you've got their email address, send an email in which you'll thank them for requesting the thing you've offered, include a download (or just about any relevant) links they'd want to grab, and introduce them to the next value-added resource. This way, you keep customers interested and maintain a long-term relationship with them.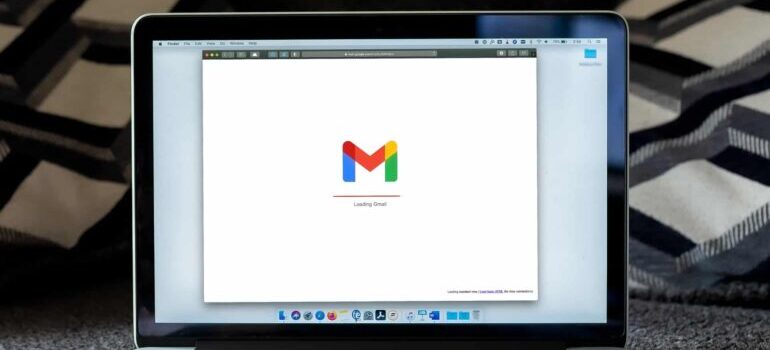 And you just keep going from that point on. In other words, follow them up again a couple of days later to ask if the resource they've been given has proved useful to them, and if they've got any questions – make sure they know they can reach out to you. Of course, see if you can offer them more than they've already been given. Above, be friendly. Speaking of email communication, here's our take on the benefits of using CRM with email automation for movers.
#6 Wait for results
Last on our list of tips on how to convert your site visitors into leads, we'll deal with the analysis. Once you've implemented the strategy we've shown you above, it's time to wait until the results appear. You'll need to check if they match up with your so-called KPIs (key performance indicators).
Also, don't forget to consider checking Google Analytics to see the paths visitors are taking through your company's website. The site will, of course, have to be user and mobile-friendly, and it will need a pretty fast loading time. By doing all of this, you'll have a chance to see just how many folks are downloading your so-called initial resources, and just how many of them are heading back to your website for more.
The bottom line
Alright, folks. That should've covered the how-to-convert-site-visitors-to-leads issue. Hopefully, you've had a fun read and learned something new along the path. By implementing the tips we've shown you upstairs or quality moving leads software (if you're in the moving industry, and there's a good chance that you are), we're sure that many of your website visitors will turn into loyal customers, and you won't have to use magic or something similar, only this piece of practical advice.
Stay Informed
Subscribe

for industry
news & updates
"*" indicates required fields