Even in the best possible circumstances, mistakes will happen during a move. Someone will miscommunicate instructions, have their grip slip, or overlook an obstacle. Someone might just have a bad day, which will escalate to a bad day for the client. That's when you'll get claims, and understandably so. And whenever you do, you'll need to deal with claims swiftly – starting with how to appropriately group customers' claims for easy processing.
At MoversTech, we're no strangers to our industry's unique challenges or its need for practical solutions. That's why our MoversTech CRM for moving companies explicitly focuses on the relocation industry and its needs, including claims processing.
Whether you're using our solution or not, here are our insights into customer claims and how you can approach them.
The importance of dealing with customer claims – and avoiding them
First, you want to handle customer claims swiftly and professionally. Dealing with customer claims effectively holds massive value, as statistics repeatedly show. For reference, and noting that claims do belong to customer service, here we may cite some notable ones:
According to Microsoft, 95% of customers consider customer service important in their choice of service provider and loyalty.
Zendesk finds that "50% of consumers will switch to a competitor after one bad experience". Predictably, "80% will switch to a competitor after more than one bad experience".
Citing Forrester, Freshdesk reports that "66% of US consumers agree that valuing their time is the most important thing a company can do to provide them with good online customer service". KPMG also finds that "90% of consumers regard resolution as their most important customer service issue".
The relocation industry has a unique element in customer retention and loyalty. Many professionals may rightly think these metrics don't matter much, as most families don't move multiple times. Therefore, post-move satisfaction doesn't matter much – they conclude.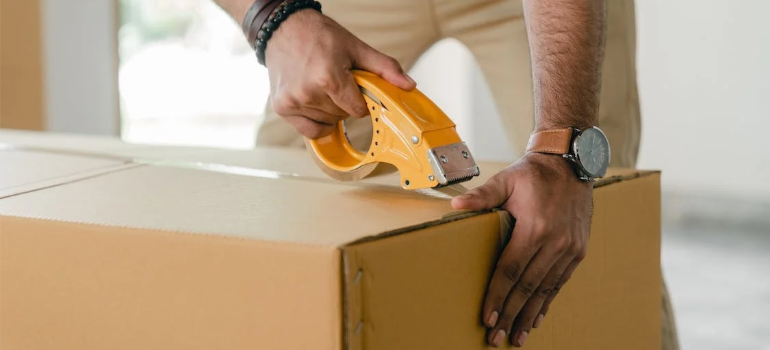 That's an entirely wrong conclusion, however. Never mind losing repeat customers if a family does move again; there's word of mouth to consider. Handling claims poorly can tarnish your reputation within local communities and online if bad reviews follow suit.
So, in brief, customer claims deserve your time.
How to group customers' claims with MoversTech CRM
If the above convinced you, here are some of the best ways to group claims for easier processing. When using MoversTech CRM, you'll find these grouping options right in your dashboard. If not, you may still look for them in your solution of choice to make your job easier.
#1 By reason
A common grouping type is by reason. Such groupings will divide claims based on the reason they were filed, like "lost" and "damaged". If you have dedicated teams processing each type of claim, this option may serve you well.
Reviewing claims over time can also help reveal which type occurs more often, and inform your efforts to improve your operations. For example, if you see most claims piling up under "damaged", you may want to ramp up your teams' training on handling items with care.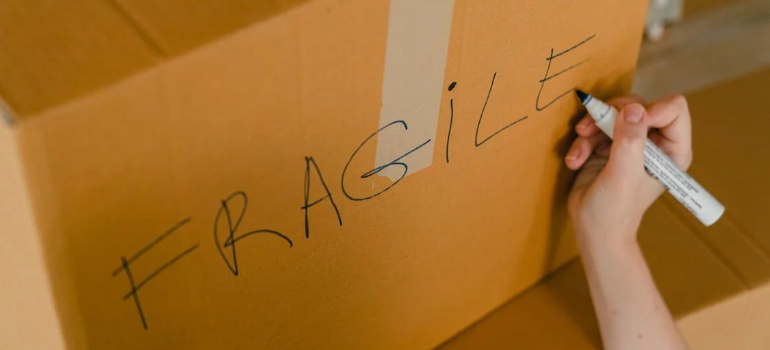 #2 By refund amount
Another common type is by refund amount. Like the above, this grouping type can significantly improve your grasp of pending customer claims. For example, you may prioritize larger refund amounts to avoid displeasing customers who incurred more damages.
#3 By date
Perhaps the most common type, and valuable for processing, is by date. Using it, you may organize claims by the date received and prioritize older ones to keep your processing pipeline in order.
Of course, how to group customers' claims will depend on your business, and you may want to factor in other elements, like refund amounts. This is why it's typically better to have multiple grouping tags and filters than to rely on an individual one.
#4 By status
A highly valuable and detailed type, which processing often hinges on, is claim status. This type will typically outline the key status of ongoing claims:
Received
Refunded
Rejected
In negotiations
Depending on how you handle claims, you may add additional tags to any of the above. For instance, you may group "refunded" and "rejected" ones under a "complete" tag, to have teams focus on "pending" ones.
#5 By job ID
And finally, you may group claims by job ID. This type will help pinpoint the exact issues with each move in question and how to improve your operations. Job IDs will help you track which employees and teams were involved in each claim, from which point you can assign responsibility and address underlying issues across multiple claims.
Picking the right CRM to manage customer claims
Finally, having outlined how to group customers' claims, we can outline how to pick the right CRM for the job.
As we've seen so far, it's vital to have a CRM that can group and filter claims properly. Such an asset can help process claims faster and more effectively, easing everyday operations and addressing common issues. It's just as vital to be able to export everything in a spreadsheet or report to be able to put these findings into action.
That said, there's more to picking a CRM solution. Namely, among others, consider the 3 key factors that follow.
#1 User-friendliness
For one, your solution needs to be highly usable by all relevant employees. Consider what makes moving CRM user-friendly, like:
Ease-of-use
Integrations with other apps
Usability across multiple devices
If this factor doesn't seem so important, statistics might surprise you. Less than 40% of CRM implementations are fully successful, and the issue often boils down to onboarding and everyday ease of use.
#2 Benefits to internal collaboration
Second, increasingly more businesses use CRM to improve internal communication. Your business could benefit tremendously from such a use – even beyond handling claims.
To reap this benefit, examine your candidates for such features as:
Consolidated communication channels
Automatization of internal communications
Automated reminders
No matter your business or team size, your operations can only benefit from more streamlined communication.
#3 Specialization in the moving industry
And finally, as you no doubt know, each industry has unique needs. For this reason, moving professionals will benefit most from an all-in-one CRM for movers which can address these needs effectively.
For this element of specialization, examine such features as:
Integrated price calculators
Financials and card processing
Detailed reports
Fields customization
Sales pipeline management features
And, of course, no such list would be complete without customer claims management features. If your candidates truly grasp the industry's needs, these are not the features they'd likely skip.
Need more insights into how to group customers' claims? Let us know!
In summary, effectively processing customer claims is vital for the moving industry. It lets you keep your books in order, your operations smooth and uninterrupted, and your customers satisfied. As most businesses now use CRM, moving software can offer solutions through proper grouping, tags, and customizable fields.
If you'd like to know more about grouping and handling customer claims with MoversTech CRM, don't hesitate to contact us. Our teams are always available and will be more than happy to help.
Stay Informed
Subscribe

for industry
news & updates
"*" indicates required fields