Today, with serious advancements in technology, businesses are relying more & more on multiple channels for connecting with their patrons. In order to make the experience better for their trusty customers, it's crucial that they manage online marketplaces, eCommerce websites, payment processes, and so on. Most companies, in their effort to stay ahead of the business game, consider implementing CRM integration. Therefore, there's no reason why you should miss out on that opportunity. Today, we'll try to back up these words by showing some clear examples of why companies do this. In other words, we'll show you some reasons to consider a CRM with payment integration.
What is the meaning of payment integration?
Before we continue our talk about the reasons to consider a CRM with payment integration, we might want to take a look at the basics first. Therefore, it's only natural to ask: wait, what is the meaning of payment integration?
As one can assume, payment integration connects the crucial payment processing function with other essential business systems and, of course, software. Here's the main thing: once all the systems are compatible with each other, it's a lot easier for a merchant to accept payments and organize/classify important data.
Here's the CRM part. Nowadays, it shouldn't surprise you to hear that many CRM apps possess a good number of integrations that streamline processes, thus making selling even more effortless. Integrations with payment processors are getting more & more popular.
Five reasons to consider a CRM with payment integration
Without further ado, let's why you should consider a CRM with payment integration for your company.
#1: Your customers/clients will enjoy the convenience
Now, of course, contemporary CRMs and sales apps will enable you to make invoices with the click of a single button. Also, they'll allow you to send them right there on the spot. However, there's an issue we haven't mentioned: an average invoice takes somewhere between 20 and 30 days to get paid thanks to all the hoops you'll need to jump through. Luckily, there's an alternative to this.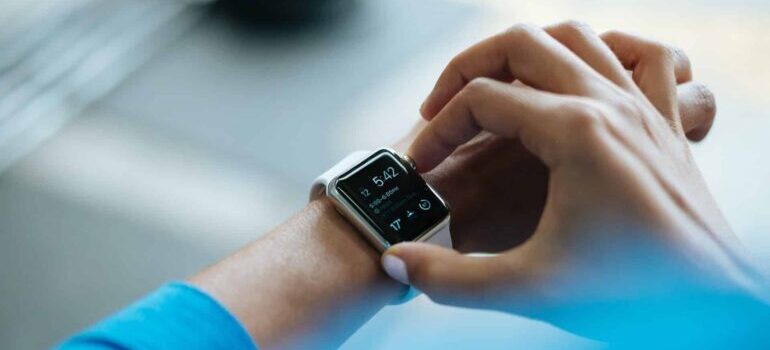 Here's the thing: with an integrated payment process, your clients/customers can simply give you their credit card details on a sales call. It's of utmost importance that you make it easy for your clients to get in touch with you and pay directly on the call. Needless to say, this is a trait your trusty clients will know how to appreciate. The same will happen if you were to utilize some moving leads software. If you're from the industry in question, that is.
#2 Keeping everything in one place
Another reason to consider CRM with payment integration concerns having a single, centralized customer database where all the data is correct. There's no need to underline the fact that keeping your customer details up to date across various different platforms is a pretty slow process that eventually compromises your team morale, increases costs, and so on. Luckily, a CRM with payment integration allows your AR (Accounts Receivable) team to easily create an invoice based on proper, pre-populated data on the customer/client and accept the payments, all in the same place.
All in all: this will allow you to enjoy much less human error and mismatched data than otherwise. You'll save a lot of time that you can dedicate to more important tasks.
#3 It's all about security
Where there's money, there has to be some talk about security, right? Right. Therefore, it's not unusual that we've brought this one up. Did you know that being a scam victim doesn't only affect your business in a financial way, but also undermines its reputation? Now that you do, there's no denying some preventive measures need to take place.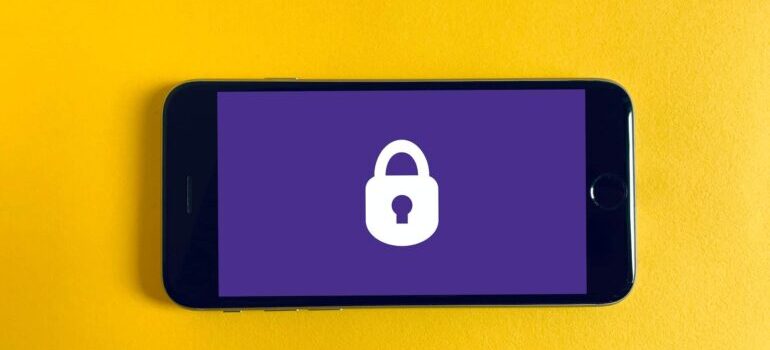 A quality CRM with payment integration will provide your business with an extra layer of security that you wouldn't otherwise get. If you'd process your payments in a traditional manner and paper invoices. Anyway, with a good CRM, all of your payment data is encrypted & safe from mishaps. The chance of being a fraud victim becomes greatly reduced.
Not only will a CRM with payment integration provide you with an added level of security, but it will also seriously speed up the whole payment process. In addition to the added security, a CRM with payment gateway integration can seriously speed up the payment process. But, we've already said that.
#4 Embrace the bigger picture
Here's another reason why CRM with payment integration works for most folks: it enables you to view all your accounts' info in one spot. The only thing you'll have to do is open up the client/customer profile and check exactly who they are and what kind of business they do. Once you receive the first call, you'll have an idea of what type of product will your (potential) customers be interested in. Also, once the payment system's integrated into a CRM, you'll be able to see the payment history for numerous accounts present in the profile.
Lastly, you'll most probably enjoy the relief of using the above-mentioned information to make some good decisions. It's basically the same thing you get with quality lead tracking software for movers.
#5 Cut down on the number of services or apps that you use
We're all aware that getting paid is always something of a struggle. That is thanks to the good quantity of payment processors and platforms that enable your trusty clients/customers to pay you without much hassle. Anyway, the larger the number of these processes that are integrated with your CRM, the fewer the number of systems that you'll have to pay for individually. Therefore, you'll save both money & time by using a CRM with payment integration. Not to mention the fact that CRMs with payment integration aren't too costly. For instance, if you're already a solid CRM solution, the transfer of your data to a fresh payment-integrated CRM can be done without much effort.
Final words on the subject
Okay, so, that's about it, dear folks. Hopefully, you've enjoyed this piece on the reasons why one should think about CRM with payment integration. If you agree these tips were valuable, feel free to read a little about lead management for moving companies too.
Stay Informed
Subscribe

for industry
news & updates
"*" indicates required fields