Nowadays, a business can't stand a chance without great online visibility. That's why most companies are looking for ways to enhance their presence on the web through various means. It's safe to assume that the previous sentence sounds all too familiar to you. You're on the lookout for a way to make your company's name stand out from the crowd. Needless to say, you've knocked on the right door or run the right doorbell (whatever suits you most). In today's article, we'll show you just how to improve your online presence with CRM (Customer Relationship Management). Stay tuned for some valuable tips!
Why is online presence so important for businesses?
Before we venture deeper into the depths of today's topic, let's consider just why would anyone want to enhance their online presence. While the answer might be all too evident, here are some of the reasons why building a greater online presence could be beneficial for your business:
It increases accessibility. A good online presence means that your potential customers won't have any trouble finding your business.
It helps you reach a wider audience. Your business will grow outside local boundaries. Folks from the moving industry know that CRM for packers and movers helps you reach out to a crowd without much effort.
It assists you in building a greater relationship with your trusty customers. Folks will know that you're a serious business.
It enables downright effortless marketing. You don't have to physically present or pressure anyone in order to sell something.
It shows you what works, and what doesn't work. You'll be able to track online metrics and improve the way you conduct business.
Alright, now that we've got that one out of the way, let's see just how CRM can help reach all of the above. In other words, you're about to see how CRM can improve your online presence!
How to improve your online presence with CRM?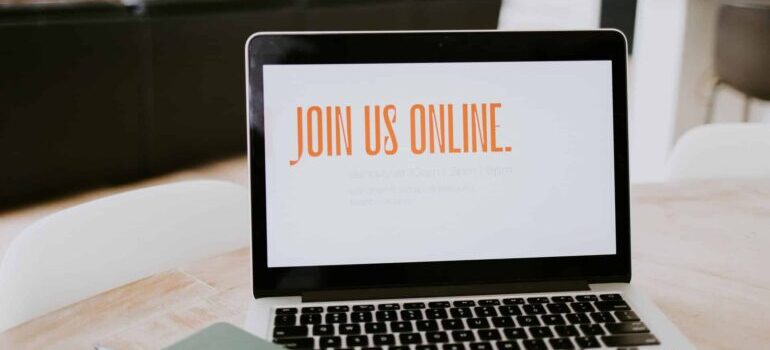 #1 CRM helps you attract customers
The more customers you've got, the better your online presence. It works the other way around, too. Anyway, your company's main task is to get as many clients as possible. CRM software will help you manage your leads' details and help you turn them into customers by making your business more appealing to certain types of folks. Coming from the moving industry? If so, read a thing or two more about the benefits of lead tracking software for moving companies.
#2 CRM automates your sales and customer service functions
That's right, CRM software will automate your company's sales and customer service functions, freeing you up some time you could spend on improving your web presence. Also, it'll help you differentiate between leads, opportunities, and sales.
#3 CRM boosts your email marketing efforts
There's no need to emphasize the fact that email marketing plays a very important role for many businesses, regardless of the industry. Whether we're talking about capturing the attention of leads or guiding your potential clients through the sales funnel – it doesn't matter. What matters is that CRM software will enhance your email targeting and messaging in a way that will show results. In other words, you'll reap greatly from your efforts, much more than before.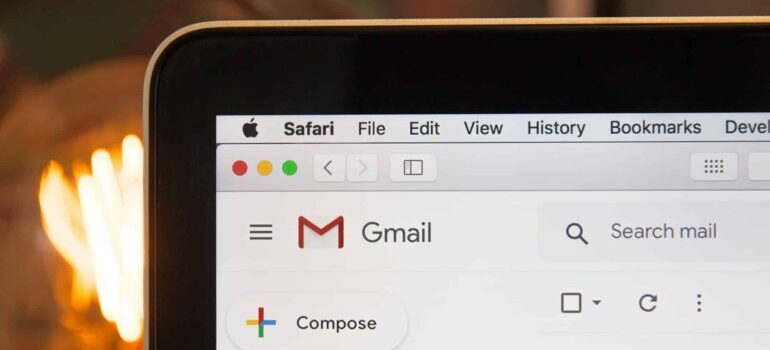 With CRM, you'll deliver the right messages/info at the right time. Therefore, you'll steer clear of irritating your potential clients with downright irrelevant messages. You'll be present, but not in a bad way, as some businesses tend to be. Also, keep in mind that if you're coming from the moving industry, there's no way you can avoid utilizing CRM email marketing for moving companies.
#4 CRM will assist you in creating engaging website/social media content
By having a clear picture of who your target audience is, you'll have some guidelines to create an engaging website/social media content. The best thing about it is that you can also rely on your social media followers to boost your online presence (who would've thought about that, right?). With CRM software, you'll be able to track what your potential clients do on social media, what they like, whether they are prone to engage, and in what activities, etc. With all that info, we're sure that you'll create a fantastic social media campaign that will significantly boost your online presence.
#5 CRM will enable you to track the success of your campaigns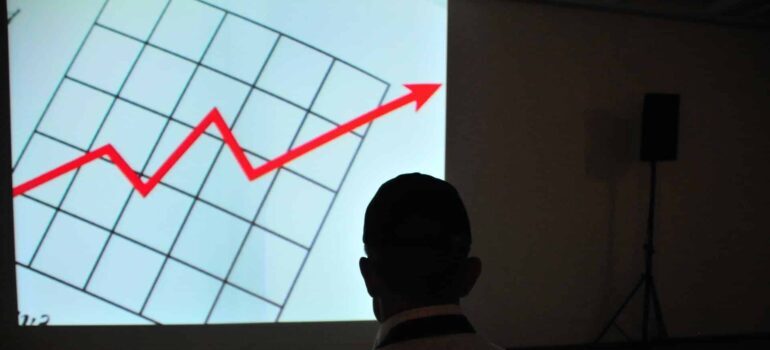 There's no other to phrase this than the following: your marketing efforts will stumble upon some success only if you're aware of their outcomes. Anyway, with CRM software, you'll be able to pay some good attention to the success of your marking campaigns in real numbers. You'll always be able to modify your campaigns in order to get the results you crave. Good CRM software will allow you to invest your time only in campaigns that might prove effective to your company, and therefore – boost your online presence.
Other ways you boost your online presence
Besides knowing how to improve your online presence with CRM software, it's crucial you know some other tactics for achieving the same. So, yeah, here we'll introduce you to alternate ways you can significantly improve your online presence.
#1 Make your website engaging and visually appealing
This one's a bit on the obvious side, but let's mention it anyway. A visually appealing website never turned down anyone. Quite the contrary, the power of visual poetry is immense and there's no need to avoid using it.
#2 Be active on social media
So, you've made profiles on social media platforms, but the last time your company posted anything was two months ago. Keep your social media profiles up-to-date and filled with various engaging content! Of course, connecting social media with CRM can only further boost the overall effectiveness of your marketing.
#3 Focus on the User Experience
Needless to say, your website will need to be accessible. For instance, more than half of all internet traffic comes from mobile phones. If your website isn't mobile-friendly, you'll most likely damage your online presence.
The bottom line
Alright, dear folks, now you know how to improve your online presence with CRM software. Hopefully, you've had a fun read and learned something new about the ways CRM helps businesses all around the world build a stronger web presence. Until next time!
Stay Informed
Subscribe

for industry
news & updates
"*" indicates required fields